This week, it was revealed that the hit rock band Nine Inch Nails will be hitting the road for a new fall tour event. The new tour will keep the band on the road throughout most of the 2013 fall season and will be promoting their new upcoming single and album. The tour will be called the Nine Inch Nails: Tension 2013" tour and it will include 30 different shows beginning in November and lasting through November.  Tickets for this tour go on sale to the public on June 14th.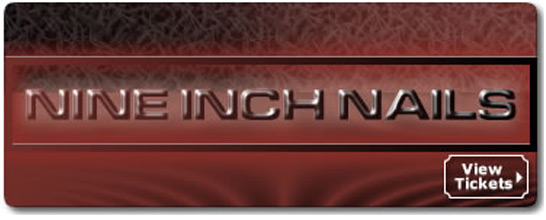 Another major rock artist also made an announcement this week when Bob Dylan revealed that he would be hitting the road for a new tour event. The rock legend revealed that he will be adding an addition concert to his 2013 summer tour and that the icon will now be playing an event in his hometown of Duluth, Minnesota. During this concert and during all of Dylan's summer time shows, fans can expect to hear a number of his biggest hits from the past few decades in the business as well as some of his new recordings as well. Tickets to see this concert and to see all of Bob Dylan's other shows throughout the summer are on sale now and available to the public.
Finally, the last major announcement of the week came not from the music world but from the sports world. While many are busy talking about the NBA finals and the Stanley Cup finals for the NHL, another major sporting event is sneaking its way on to the radars of sports fans from all over the globe. This is because the 2013 US Open Tennis Championship is fast approaching. This event is the last of the four grand slam tournaments and has long been a crowd favorite and once again it will take place in Flushing, New York. The tournament is slated to begin on August 26th of this year and it will be played through September 9th. During this wildly popular tennis event some of the biggest names in the sport such as Roger Federer and Maria Sharapova will be attending. Ticket sales for the public begin on June 10th at 9 AM. Will you be going to see the US Open.
The following two tabs change content below.

David Jacobs is a serial entrepreneur from Chicago with deep ties in the secondary ticket industry. David currently is partners in Lockdown Bar & Grill, Fatso's Last Stand, California Studios and Coast To Coast Tickets. When not spending time with his family, David spends most of his time working on the marketing for coasttocoasttickets.com.

Latest posts by David Jacobs (see all)
Google+