This week it was announced that tickets will be going on sale for the first ever Breakaway Music Festival. This music festival is set to hit two major cities this September and will be held in different soccer stadiums. The first location for the Breakaway Music Festival will be Columbus, Ohio and the event will take place at Crew Stadium on September 14th. On September 21st, the festival will be making its way to another soccer stadium when it visits the FC Dallas Stadium in Frisco, Texas. Each version of the festival will feature a slightly different lineup. In Columbus, the headliners will include acts such as Bassnectar, Kendrick Lamar, Empire of the Sun and Juicy J. In Dallas, headliners will include Big Gigantic, Wu Tang Clan, Explosions in the Sky, and Juicy J. Tickets for the festival events will go on sale to the public on June 21st.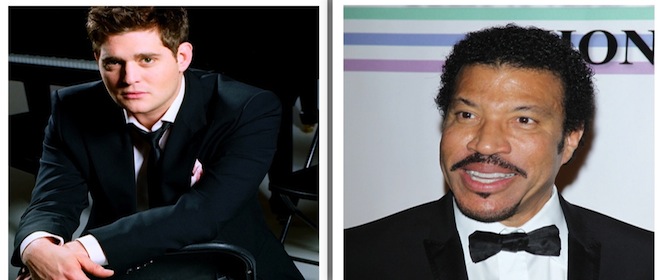 Another big concert announcement this week came from legend Lionel Richie who revealed that he will be hitting the road this fall for a new tour. The tour will begin on September 18th in Florida and during these performances Richie will be playing some of his latest hits as well as a number of his classic songs. The tour will be called the "All the Hits All Night Long" and it will take the legendary performer to some of the biggest markets in the US. Tickets for the event go on sale later this month for those who want to see the performer take the stage live in a rare concert performance event.
Finally, the latest big announcement in the world of concert tour events came from legendary perform Michael Bublé who revealed insight on his Round 3 concert schedule. This new concert event will begin on October 29th in Jacksonville, Florida and will take Bublé to numerous big name markets including Las Vegas, Los Angeles and Seattle. During the tour, fans can expect to hear a number of the hit songs from his latest studio album.
The following two tabs change content below.

David Jacobs is a serial entrepreneur from Chicago with deep ties in the secondary ticket industry. David currently is partners in Lockdown Bar & Grill, Fatso's Last Stand, California Studios and Coast To Coast Tickets. When not spending time with his family, David spends most of his time working on the marketing for coasttocoasttickets.com.

Latest posts by David Jacobs (see all)
Google+