This week some of the biggest metal bands in the business made announcements regarding their upcoming tour events, revealing their plans for their new fall outings. The metal band Lamb Of God made one of the first big announcements of the week when they announced that they will be heading out on the road with fellow rockers Killswitch Engage. The new tour event will be heading out on the road and visiting some of the biggest venues in all of North America. The tour event will be kicking off on October 22nd in Toronto, Ontario. During the tour event, the bands will be heading out and visiting 27 different cities across the continent. The tour is slated to wrap up in Silver Spring, Maryland on November 26th. During most of the shows, Testament and Huntress will be performing as opening acts for the bands. During the tour event, fans can expect to hear both of the bands perform some of their biggest hits of their careers as well as some of the new singles that both bands have been recording over the past year. Tickets for the event are on sale now.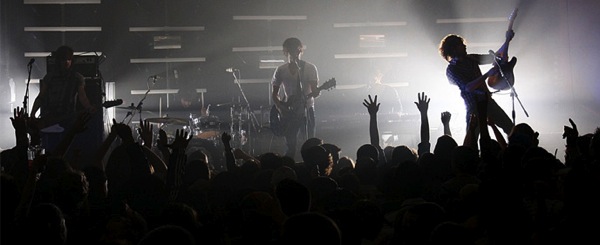 In other rock news, the popular band A Day to Remember has just revealed that they will be hitting the road for a new 28 stop US tour. The band will be hitting the road with supporting acts Pierce the Veil and All Time Low. The tour will be kicking off in Broomfield, Colorado on September 11th and their tour will include stops in place such as Portland, Oregon, Atlanta Ga and Pittsburgh, PA. The tour event will be wrapping up on October 24th in Orlando, Florida. Tickets are on sale now and available to the public.
Another big announcement this week came regarding the wildly popular Chicago Riot Fest Lineup. The team behind the music festival has just announced that new acts have been added to the lineup of the Chicago Riot Fest event. The festival will feature performances from bands such as the Pixies, Joan Jett and the Blackhearts, Andrew W.K., Suicidal Tendencies and T.S.O.L.  These bands will join other big name performers such as Blink 182, Rancid, Public Enemy, Blondie and Fall Out Boy. 
This will be one of the most highly anticipated lineups of the festival in recent years. The festival will be taking place on September 13th-15 in Humboldt Park and the event will also be taking place in two different markets. In Toronto, Ontario the festival will be taking place on August 25th and in Byers, Colorado fans can see the festival on September 21-22. Tickets to see this festival performance are on sale now and available to the public.
Google+