With only about 50 regular season games left before today's MLB teams enter into the post-season, baseball fans of all types are getting excited to see how the end of season will play out. One of the most anticipated upcoming events is actually a game that wasn't on the original MLB schedule. This is because this month, a rescheduled game from back in April will be taking place with the highly anticipated matchup between the Mets and the Twins. The original matchup was scheduled to take place in April; now this matchup against the two league giants will be taking place on August 19th, 2013. The matchup will be taking place at Target Field in Minneapolis. Tickets are on sale now  for those who want to see the matchup, and those who had tickets to the original matchup will be able to reclaim their seats for the upcoming re-match.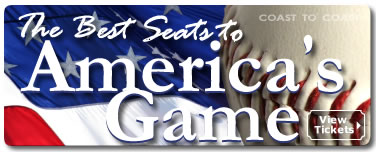 In the American League East, many have their eyes on the league leaders the Boston Red Sox. The team is currently the leader in their league thanks primarily to their 39-21 record at home. The team is leading the Tampa Bay Rays, who are in second place in the league, by 2.5 games and has significant leads over other big name teams in their league such as the New York Yankees and the Baltimore Orioles. However, this doesn't mean that the team won't have some challenges coming up this month. On the weekend of the 16th of August, the Boston Red Sox will face off in a three game series against other American League power houses, the New York Yankees at home. A few days later, on August 27th the Boston Red Sox will take on the Baltimore Orioles, other possible play off participants, at home as well to help secure their place at the top of the league. Tickets for both of these series are on sale now and available to the public.
In the American League West it is the Angels and the Rangers that are battling it out for the top spot. A recent string of wins have had the Rangers now in a close race with the Oakland Athletics for the top of the American League West as they enter into the ever important month of August in order to determine what teams will make it to September and into the playoffs. The Rangers still have some big matches coming up within the American League West including a big matchup against the Seattle Mariners on the 26th of August. Tickets for this matchup that could shake up the entire standings are on sale now. Will you be getting tickets to see some of these big name MLB playoff games?
Google+