This week marked the return of pre-season games for the official Nation Football League as different teams from around the league faced off and showed fans what they can expect from the different squads when the official season kicks off. While pre-season scrimmages are currently being held, and fans are getting to see a preview of their favorite NFL teams play live. However, what most fans are looking forward to is the official kickoff of the upcoming 2013-2014 season, and tickets are on sale now for the official start of the season.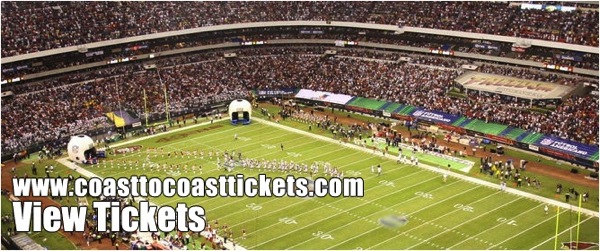 The biggest and most anticipated first game of the season will undoubtedly be the first official game of the season. This game will feature a matchup between the Denver Broncos and the Baltimore Ravens. The Baltimore Ravens were of course last year's Superbowl champions and despite several big lineup changes, they are expected to once again have a highly successful season. The Ravens will be taking on another favorite in the industry and longtime rivals the Denver Broncos. The team will be looking to beat out the Broncos and Peyton Manning in this matchup which will be taking place Thursday September 5th in Denver. The game will not only be the first one of the season but it will also be the first televised Thursday Night Football game.
Another big team from last season, the San Francisco 49ers, who lost to the Ravens in one of the most exciting Superbowl events in recent years. The 49ers are also a 'must watch' team this season and they will be hitting the field in the first game of the season to once again show their fans and the rest of the league that they are a team to be reckoned with. The team's first official game will be an exciting one for the 49ers as they take on the Green Bay Packers. This event will be taking place Sunday September 8th at 4:45 in San Francisco in an exciting, nationally televised event. Tickets for both of these games are now on sale and available to any fans who want to see these two big 'kick off' games for the season. What teams will you be rooting for when this year's season kicks off?
The following two tabs change content below.

David Jacobs is a serial entrepreneur from Chicago with deep ties in the secondary ticket industry. David currently is partners in Lockdown Bar & Grill, Fatso's Last Stand, California Studios and Coast To Coast Tickets. When not spending time with his family, David spends most of his time working on the marketing for coasttocoasttickets.com.

Latest posts by David Jacobs (see all)
Google+