This week the alternative rock group Mazzy Star, made a major tour announcement that has their fans reeling over the opportunity to see the group perform live. The outfit will be visiting theaters in some of the biggest major markets in North America on a new tour event that will be supporting their upcoming fall album "Seasons of Your Day." The band's new tour will officially kick off on November 3rd, with a performance in Portland, Oregon. From there the band will stay on the road and visit 14 different cities across the coast before they wrap up their tour on November 23rd in Silver Spring, Maryland. This is the first time that the band will be touring in support of a new album in more than a decade as their last new record was released in 1996 with "Among My Swan." Tickets for this exciting opportunity to see Mazzy Star perform live are on sale now.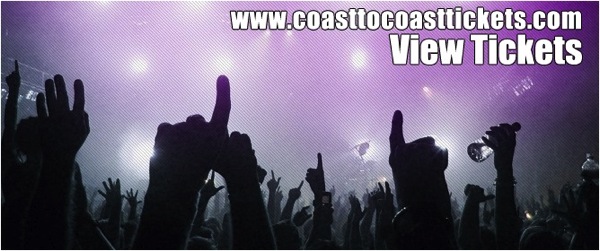 However, one of the biggest tour announcements of the week has undoubtedly come from the Grammy award winning band the Zac Brown Band. The famed country group revealed this week that they have added 16 more stops to their current North American tour. The band is on tour now visiting numerous sold out venues in promotion of their latest album Uncaged. On this tour fans have been treated to performances of tracks from this chart topping album as well as performances of some of the band's biggest hits to date. The tour has been so popular that the group has revealed the addition of these new venues to the end of the current tour.
This new leg of the tour will officially kick off on October 3rd with a major performance in Fayetteville, George. From here the band will stay on the road through New Year's Eve, where the band will perform in Detroit, Michigan at the Joe Louis Arena. Tickets to see the Zac Brown Band perform live in this new leg of the tour are on sale now and available to the public. Will you be getting tickets to see the Zac Brown Band perform live?
The following two tabs change content below.

David Jacobs is a serial entrepreneur from Chicago with deep ties in the secondary ticket industry. David currently is partners in Lockdown Bar & Grill, Fatso's Last Stand, California Studios and Coast To Coast Tickets. When not spending time with his family, David spends most of his time working on the marketing for coasttocoasttickets.com.

Latest posts by David Jacobs (see all)
Google+