Now that the National Football League is in full swing, fans are getting to see how the season is going to be shaking out for their favorite teams. For some fans, such as fans of the Denver Broncos, the 2013-2014 season is already shaping up to be an exciting one. The Broncos came out of the gates strong this year with an early season win over the Baltimore Ravens in their first game. Led by quarterback Peyton Manning, the Broncos have gone on to win their next four games. This week the 5-0 Broncos will be taking on the Jaguars to try to keep their undefeated streak alive in a game that has a 28 point spread. This upcoming matchup, taking place this Sunday at 3:05 pm is a must see for fans looking to find out if the Broncos have what it takes to stay undefeated all season long. The matchup will be taking place at the Bronco's home turf; tickets are one sale still for those who want to see the game unfold live.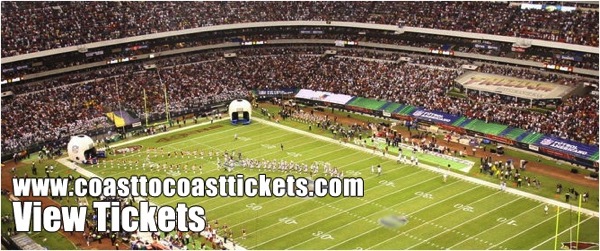 As for last year's Superbowl Champions, the Baltimore Ravens, they have not had as strong of a start as the Broncos this year. After four weeks of regular season play, the Ravens are just 3-2, and the team's quarterback Joe Flacco has been struggling with an overwhelming amount of sacks early on in the season. Next week, at 1 pm on Sunday, the Ravens will be trying to add another win to their record when the Packers come to Charm City. The Green Bay Packers are currently 2-2 in the regular season and 3rd place in NFC North Division.  Those who are looking to see this game unfold live at M&T Bank Stadium can still get tickets to see the Packers and the Ravens face off. 
Next Sunday at 1 pm, another big matchup will be taking place when the Kansas City Chiefs look to continue their undefeated streak in the season. The Chiefs are currently 5-0 in regular season play, while the Raiders currently hold a 2-3 record. This matchup will be taking place at the Chief's home turf at Arrowhead Stadium. Tickets are expected to go fast as many Chiefs fans are excited to see their hometown heroes continue their undefeated trend.
The following two tabs change content below.

David Jacobs is a serial entrepreneur from Chicago with deep ties in the secondary ticket industry. David currently is partners in Lockdown Bar & Grill, Fatso's Last Stand, California Studios and Coast To Coast Tickets. When not spending time with his family, David spends most of his time working on the marketing for coasttocoasttickets.com.

Latest posts by David Jacobs (see all)
Google+