While many sports fans may be focused on the current MLB end of season race and the current NFL season, basketball fans have been treated to several big announcements about the upcoming NBA season.  The previews kicked off this Sunday October 6th and included the much talked about preview game between the Denver Nuggets and the Los Angeles Lakers that took place Sunday October 6th, in an event that introduced basketball fans to the debut of Brian Shaw as part of the Denver team.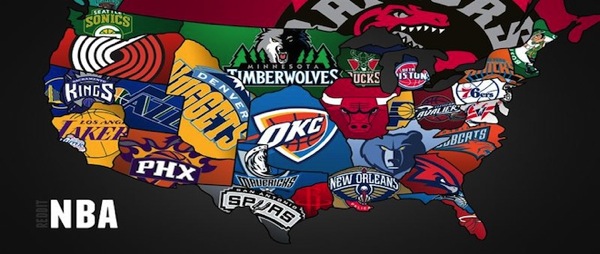 However, these big match-ups aren't the only pre-season showings that basketball fans have to watch out for.  Now that the exhibition schedule is in full swing, there are several big match-ups on the horizon. On Tuesday, October 8th the Milwaukee Bucks and the Cleveland Cavaliers will be matching up at the Quicken Loans Center in Cleveland, Ohio. The young Cavs roster will be looking to see some major leadership thanks to their point guard Kyrie Irving. This will be the official pre-season opening for the Cavs and the first opportunity for fans to see the team's number one pick Anthony Bennett. Tickets for this game are still available to the public for those who want to see this exciting matchup take place live. 
Another big pre-season game that has many basketball fans gearing up for the 2013 season is taking place between the Detroit Pistons and the Chicago Bulls. What perhaps is most exciting for Chicago fans is that they will once again get to see Derrick Rose back on the floor, after appearing for 20 minutes of play during the Bulls pre-season win over the Indiana Pacers on October 5th. This upcoming game against the Pistons will once again put Rose to the test against an athletic Detroit Squad. This event will be taking place at the United Center in Chicago on October 16th. Tickets are available now to the public. 
Finally, one of the biggest 'must watch' games of the NBA season will take place between the Brooklyn Nets and the Boston Celtics. This game will be taking place at the TD Garden in Boston. What makes this matchup so special is not only that two of the league's top teams will be facing off, but because Kevin Garnett, Paul Pierce and Jason Terry are all scheduled to make their very first return to Boston as competitors instead of on the home team.
The following two tabs change content below.

David Jacobs is a serial entrepreneur from Chicago with deep ties in the secondary ticket industry. David currently is partners in Lockdown Bar & Grill, Fatso's Last Stand, California Studios and Coast To Coast Tickets. When not spending time with his family, David spends most of his time working on the marketing for coasttocoasttickets.com.

Latest posts by David Jacobs (see all)
Google+