Earlier this week, rock fans were treated to an exciting new announcement from one of the biggest rock bands in the industry. The hit band, Arcade Fire, revealed this week that they have new plans in place for a 2014 tour event. The rockers will be heading out on the road in 2014 for a tour known as the Reflektor tour. The Indie Band revealed that their new tour event will officially be kicking off next year on March 6th. The tour will start in Louisville, KY before the tour makes several major stops across North America. The tour will keep the rockers on the road through the summer and will wrap up on August 30th, 2014 in Montreal Canada. During this tour event, the rockers will also make stops in different cities across North America. This includes stops in Boston, Atlanta, and Houston. Tickets are on sale now for those who want to get tickets to see all of this action unfold live.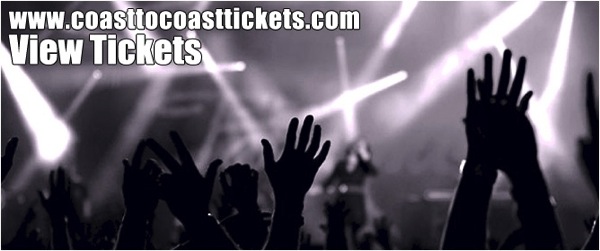 Another popular rock band, Flogging Molly made an announcement of their own this week when they revealed they will be heading out on their own 2014 tour event. This will be the 10th annual "Green 17 Tour" that takes the Irish rockers across the United States in anticipation of St. Patrick's Day. The band is currently in the UK finishing up a tour and on February 15th, they will be starting their "Green 17 Tour " event. This outing will officially kick off on February 15th in Atlanta, Georgia. From there the rockers will be hitting 27 different major markets across the country, including their infamous St. Patrick's Day show in Tempe, Arizona. Tickets officially went on sale on Friday November 15th.
Finally one of the biggest announcements of the week came from singer and songwriter Gavin DeGraw. The singer just revealed that he will be heading out on a new tour event that will take him across both Europe and North America. This new event will be promoting the singer's latest album "Make a Move." Before heading out on the event, the singer will be heading out on a short run from December 4th-December 15th. In February of 2014, the singer will be heading to Europe for the first leg of his tour. The major North American tour will officially kick off on March 24th of next year in Birmingham, AL. From there the singer will be visiting 28 major markets, before wrapping up the tour in Tulsa, Ok on May 7th. Tickets are on sale now. Will you be seeing Gavin DeGraw take the stage live?
The following two tabs change content below.

David Jacobs is a serial entrepreneur from Chicago with deep ties in the secondary ticket industry. David currently is partners in Lockdown Bar & Grill, Fatso's Last Stand, California Studios and Coast To Coast Tickets. When not spending time with his family, David spends most of his time working on the marketing for coasttocoasttickets.com.

Latest posts by David Jacobs (see all)
Google+