The country music world was treated to an exciting new announcement this week, when famed country icon Garth Brooks officially announced plans for a new tour. According to the singer, thanks to the approval of his wife and three daughters, the singer will be heading out on a new tour event. The country star revealed plans for this new tour on "Good Morning America" earlier this week, much to the delight of music fans.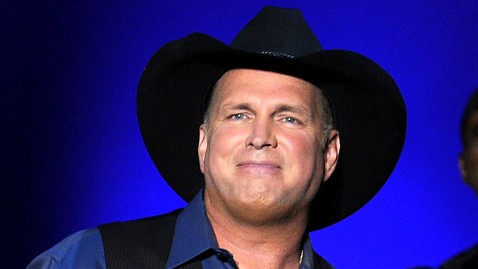 According to the announcement, the singer will be heading out on a world tour in 2014. The singer made the announcement while he was promoting his latest album "Blame It All on the Roots: Five Decades of Influences." This new album is a six set disk that includes his greatest hits and a DVD of his Las Vegas show. For the past few years, Brooks has only been performing in Las Vegas instead of touring, performing a one man show with just the singer and his guitar.
According to the singer, he has plans to bring back his full band for two shows at his Las Vegas residency at the Wynn, as a way to practice once again performing with the entire ensemble before the new tour. As for details on the new tour event, the singer hasn't divulged too many secrets, but has revealed a few key facts about the tour event.
Even though the singer has been away from touring for nearly a decade, he plans to make this new tour event a big one. According to the singer, this world tour will keep him on the road for three years. Pulling the singer out of retirement has been a focus for the singer's fans for years, and Brooks is planning on rewarding his fans with some exciting new music during the event. According to Brooks, while tour audiences can expect to hear some of his classic hits, they can also expect to hear new music performed on this massive world tour event. Tickets for the show are expected to go on sale in 2014.
The following two tabs change content below.

David Jacobs is a serial entrepreneur from Chicago with deep ties in the secondary ticket industry. David currently is partners in Lockdown Bar & Grill, Fatso's Last Stand, California Studios and Coast To Coast Tickets. When not spending time with his family, David spends most of his time working on the marketing for coasttocoasttickets.com.

Latest posts by David Jacobs (see all)
Google+