This week, there were several big announcements regarding upcoming tour events from some of today's most popular artists. One of the first big announcements came from famous folk-pop artist Brett Dennen. The singer and songwriter just revealed that he will be heading out on a new North American theater tour event in support of his album "Smoke and Mirrors." This new tour event will precede the artist's late spring European tour. The singer and California native will start off on a Sun Cruise starting February 14th through February 18th
before returning to the states to start his US tour. The tour will officially kick off on February 20th in Birmingham, Alabama. After kicking off this tour, the singer will be visiting 23 major markets during his outing. The domestic road trip will end on April 13th in Fort Lauderdale at the Tortuga Music Festival.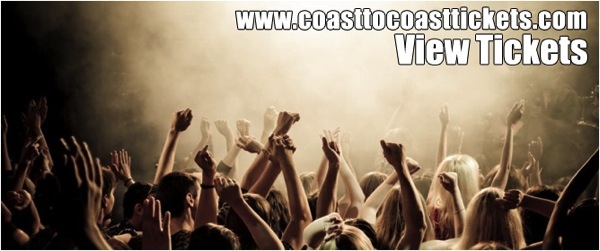 In other tour news, the group the Zac Brown Band has just revealed they will be keeping their current tour efforts going into 2014. The band is currently spending the holiday season on the road and is also planning on doing several shows in the new year. Last week the band released their latest album "The Grohl Sessions Vol. 1." Behind this unveiling the group will be performing several Las Vegas shows on January 11th-12th as well as a January 29th concert in Chattanooga, TN. The group has also revealed that they will be performing several summer dates in 2014 as well. Tickets are on sale now to see the Zac Brown Band live.
Finally, Carlos Santana, revealed the official dates for his new tour plans which will include several international concerts. The performer recently received a Kennedy Center Honors Award earlier this month and is now planning on heading out for several tour events to supplement his current Las Vegas Shows. According to the guitarist, he will have eight more performances of his Las Vegas Show through February 1st of next year. Then he will make an appearance at the Dubai International Jazz Festival before heading to South Africa for
four different concerts. In April of, 2014 he will return to the US for four more shows starting on April 23rd with a Nashville, TN performance and wrapping up the event with a May 2nd performance in Hollywood, FL. Tickets for all of these shows are on sale now. Will you be getting tickets to see Carlos Santana live?
The following two tabs change content below.

David Jacobs is a serial entrepreneur from Chicago with deep ties in the secondary ticket industry. David currently is partners in Lockdown Bar & Grill, Fatso's Last Stand, California Studios and Coast To Coast Tickets. When not spending time with his family, David spends most of his time working on the marketing for coasttocoasttickets.com.

Latest posts by David Jacobs (see all)
Google+