This week, there were a handful of big announcements for live music fans. One of the first big announcements of the week came from Reverend Horton Heat. According to the band, they will be heading out on the road for a new tour backing their latest album called "Rev." This new tour will start in Cheyenne, Wyoming on January 2nd. The trio will visit 37 different cities before wrapping the tour up in Montebello, Quebec on June 20th. During this tour fans can expect to hear songs from the group's latest album which will appear in stores on January 21st. According to an announcement from the band, the record will contain the group's lead single "Spooky Boots." Tickets to see these performers take the stage live in their new tour event are on sale now and available to the public.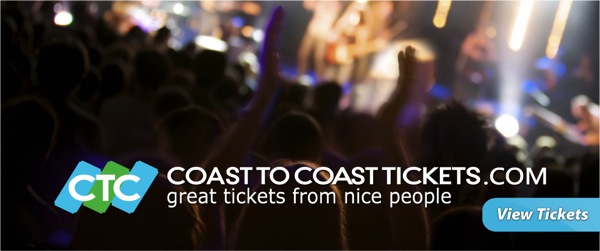 While many are excited to see the Reverend Horton Heat take the stage, and visit major markets across the country, many music fans are making their way to Las Vegas for a new show that has many music fans and celebrities alike raving. This is the new Britney Spears residency event at the Planet Hollywood Resort and Casino. The new event can host up to 4,500 fans at a time and is a 90 minute show of Britney Spears' biggest hits over her more than 15 years in the business. The production is called the "Piece of Me" show and not only features some of the singer's newest hits but it also features some of her classic songs such as "Oops I Did It Again," "Toxic," and "Hit Me Baby One More Time." The production officially debuted on Friday evening in Las Vegas. The sold-out show not only filled the theatre with fans but it also brought in several celebrities as well. Singers such a Miley Cyrus, Selena Gomez and Katy Perry all traveled to Las Vegas to see the show and Britney Spears perform live. The new Britney Spears residency event has officially kicked off and tickets are now available for those who want to see the show live. Shows are currently scheduled to run through 2015 with the opportunity for more shows to be added later.
The following two tabs change content below.

David Jacobs is a serial entrepreneur from Chicago with deep ties in the secondary ticket industry. David currently is partners in Lockdown Bar & Grill, Fatso's Last Stand, California Studios and Coast To Coast Tickets. When not spending time with his family, David spends most of his time working on the marketing for coasttocoasttickets.com.

Latest posts by David Jacobs (see all)
Google+