The country music world was treated to an exciting new announcement this week, when famed country icon Garth Brooks officially announced plans for a new tour. According to the singer, thanks to the approval of his wife and three daughters, the singer will be heading out on a new tour event. The country star revealed plans for this new tour on "Good Morning America" earlier this week, much to the delight of music fans.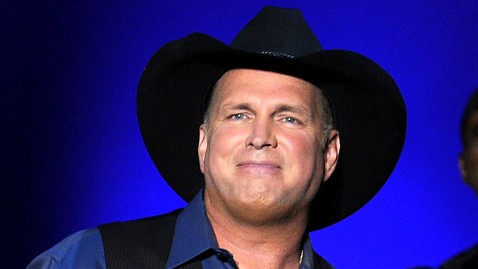 According to the announcement, the singer will be heading out on a world tour in 2014. The singer made the announcement while he was promoting his latest album "Blame It All on the Roots: Five Decades of Influences." This new album is a six set disk that includes his greatest hits and a DVD of his Las Vegas show. For the past few years, Brooks has only been performing in Las Vegas instead of touring, performing a one man show with just the singer and his guitar.
According to the singer, he has plans to bring back his full band for two shows at his Las Vegas residency at the Wynn, as a way to practice once again performing with the entire ensemble before the new tour. As for details on the new tour event, the singer hasn't divulged too many secrets, but has revealed a few key facts about the tour event.