This week, there were several big announcements from today's leading artists about their upcoming tour events. One of the big announcements of the week came from the electrofunk duo, Chromeo. The artists revealed that they will be hitting the road this spring for a brand new tour event. This 2014 tour came shortly after the duo released their latest album. This new effort is a collaboration with Toro Y Moi called "Come Alive." According to an announcement from the band, the group will be heading out on the new tour beginning at the House of Blues in Texas. The tour will officially kick off on April 6th and will keep the band on the road through June 6th. During this new tour event, the group will be stopping in several major cities across the United States and will even perform in several cities overseas before wrapping up their tour in London. Tickets are on sale now and available to the public for those who want to see the group perform live.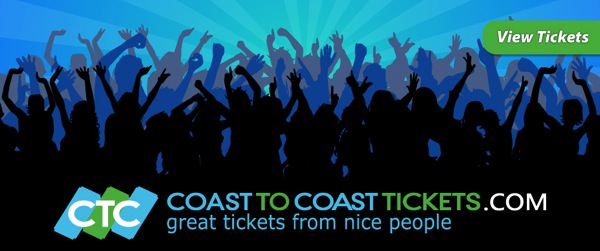 Another one of the big stories of the week for music fans came from the hit rock band, the Goo Goo Dolls. The rockers have just announced that they will be adding additional shows to their highly anticipated new run. The rockers revealed that they will be heading out on a Canadian run that will support their summer album "Magnetic." According to the group they will kick off this new tour in Atlantic City, New Jersey. The tour will start on February and will feature several US performances. The rockers will kick off the Canadian leg of
their tour on February 17th in Montreal, Canada. From there the rockers will continue to perform into March until they wrap up their tour on March 6th with a performance in British Columbia. The tour will be called the "For the Rest of Us" tour. During this new tour event, fans of the rockers can expect to hear some of the latest songs recorded on their summer release of "Magnetic" as well as some of the biggest hits from their career in the industry. Tickets are on sale now and available to fans of the performers who want to see the Goo Goo Dolls take the stage live. Will you be getting tickets to see the Goo Goo Dolls live in concert?
The following two tabs change content below.

David Jacobs is a serial entrepreneur from Chicago with deep ties in the secondary ticket industry. David currently is partners in Lockdown Bar & Grill, Fatso's Last Stand, California Studios and Coast To Coast Tickets. When not spending time with his family, David spends most of his time working on the marketing for coasttocoasttickets.com.

Latest posts by David Jacobs (see all)
Google+