This week, music fans of all types have been excited to hear about some of the big concert events that will be hitting the country once summer kicks off. One of the big announcements of the week came regarding the Firefly Music Festival. This year, the annual festival will be taking place June 19th through June 22nd at the Woodlands of the Dover International Speedway in Dover, Delaware. According to the team behind the event, the lineup includes Outkast, Foo Fighters, Jack Johnson, Weezer, Tegan and Sara and more, all performing live. There are also a number of other bands and performers that will be taking the stage during this event. Tickets are on sale now for those who want to see the festival take place.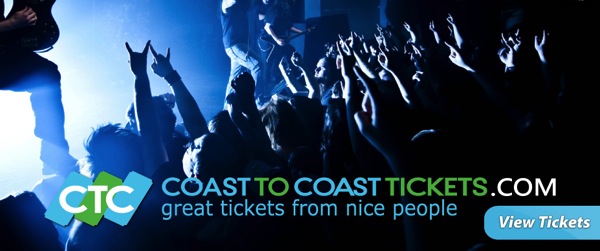 In other concert news, the country icon Tim McGraw announced new plans for an exciting tour event this week. The Grammy Award winning country singer revealed that he will be heading out on the road for a new 2014 tour. The singer, who just released his latest single this week "Lookin' For That Girl" will be treating fans to some of his new recording performed live as well as some of the biggest hits the singer has had during his long and successful career in the music business.
According to the announcement, the new tour, will be keeping the singer on the road for most of the summer of 2014 and will likely coordinate with the release of his latest album, which is also scheduled to debut this year. During the new tour event, called the Sundown Heaven Tour, McGraw will be visiting approximately 30 cities across North America, starting his jaunt in California. During that time, McGraw will be visiting several major markets. This will be a break for the singer from his normal residency performances that he typically does at the Venetian in Las Vegas with wife Faith Hill. Tim McGraw will be taking a brief hiatus from this tour called the Soul2Soul tour for this exciting new concert event. Tickets to see Tim McGraw live in concert go on sale later this week on January24th to the public. Will you be getting tickets to see this exciting new tour event as it unfolds live?
The following two tabs change content below.

David Jacobs is a serial entrepreneur from Chicago with deep ties in the secondary ticket industry. David currently is partners in Lockdown Bar & Grill, Fatso's Last Stand, California Studios and Coast To Coast Tickets. When not spending time with his family, David spends most of his time working on the marketing for coasttocoasttickets.com.

Latest posts by David Jacobs (see all)
Google+