This week the hit band the Allman Brothers revealed exciting new details about their upcoming annual Beacon Theatre run. The group revealed that they will be extending the run from the planned 10 show stand to an extended 14 shows. After the first ten dates for the show sold out quickly, the group announced their plans for the four additional shows. According to the announcement the new shows will be taking place March 25, 26, 28 and 29th. During these performances, the band will be joined on stage by other musical acts Haynes and Trucks. Tickets for these newly unveiled shows go on sale January 31st to the public.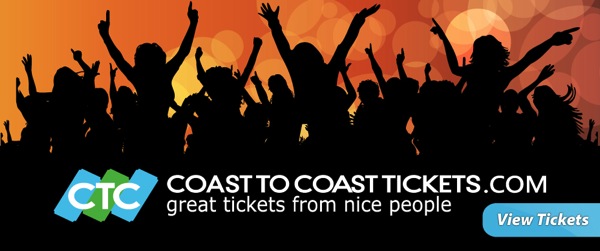 In other concert news, the iconic country band the Rascal Flatts announced that they will be touring for most of 2014. The singers already toured through much of 2013, and will continue to entertain fans with their live performances in the new year. According to the rockers they will be touring for most of the year in an extensive outing that will back two different releases for the band. The band has also revealed that they will be joined on stage by two big name performers for this new tour as Sheryl Crow and Gloriana will both be joining the group on stage. The new tour will be called "Rewind."
This tour will help promote some of the singers' big new releases of the year, including their exclusive EP being released through Walmart. This new EP will feature several big songs including a previously unreleased track "Dancing On My Grave." After this special EP release, later on the year in June the rockers will release their ninth full-length album, which will be a follow-up to their hit record from 2012 called "changed." Just like their 2013 tour "Live and Loud" the band will be traveling all over the country for this exciting new event. The concert is currently set to kick off on May 16th, 2014 at the Verizon Wireless Amphitheater. Other major stops along the outing include concerts in Dallas, Boston, Washington D.C. and more. Tickets for this new exciting tour event go on sale later this month. Will you be getting tickets to see this new concert event unfold live?
The following two tabs change content below.

David Jacobs is a serial entrepreneur from Chicago with deep ties in the secondary ticket industry. David currently is partners in Lockdown Bar & Grill, Fatso's Last Stand, California Studios and Coast To Coast Tickets. When not spending time with his family, David spends most of his time working on the marketing for coasttocoasttickets.com.

Latest posts by David Jacobs (see all)
Google+