A big concert announcement this week came from the country superstar Luke Bryan. The singer just revealed that he will be finishing up his tour just in time for the Daytona 500. According to the singer, he will now be doing a pre-race show at the Daytona 500 on February 23rd. This will bring his total tour to around 50 shows. The pre-race show will feature many of the hit songs performed on the singer's "My Kind of Night" tour that he just launched. Tickets are now available for this tour including the singer's stop in Daytona.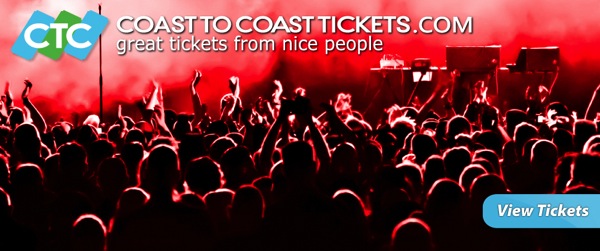 Meanwhile, Blues singer ZZ Ward has just announced that she will be headlining a new tour of her own with the "Last Love" tour. This tour will start in Philadelphia on February 28th and keep the singer on the road through the rest of the spring including an appearance at the Coachella Festival. Tickets are on sale to see the singer live in action.
While many fans have been excited for these upcoming tour events, one of the biggest announcements of the week undoubtedly came from Garth Brooks. Earlier this season, the singer announced that he will be heading out on a new tour event. However, the singer has just revealed the official first days of the tour this week. Fans have been waiting anxiously to see when the tour would kick off and to find out where the singer will be touring and now the official announcement about the details has been revealed. Previously, fans only knew that the singer would be on tour, and now plenty of information about the event has been unveiled for fans.
The tour will kick off with the "Garth Brothers Comeback Special Event" and it is set for July 25th and 26th in Dublin, Ireland in the Croke Park Stadium, where Garth Brooks sold out a concert in 1997. Garth Brooks has been on a break from touring since 2001, and now he will be returning to the stage not only with this performance but several other performances as well. The tour will kick off after the tour and will help promote the singer's new eight disk compilation record called "Blame It All On My Roots." Tickets are on sale now and available to the public for these early shows.
The following two tabs change content below.

David Jacobs is a serial entrepreneur from Chicago with deep ties in the secondary ticket industry. David currently is partners in Lockdown Bar & Grill, Fatso's Last Stand, California Studios and Coast To Coast Tickets. When not spending time with his family, David spends most of his time working on the marketing for coasttocoasttickets.com.

Latest posts by David Jacobs (see all)
Google+