This week two of the biggest alternative rockers in the business announced that they will be heading out on a new tour event. The group
Taking Back Sunday revealed that they have mapped out a new, extensive spring outing. During a portion of this tour the group will be
performing alongside rockers The Used. The band is on the road promoting their upcoming album "Happiness Is." Taking Back Sunday will start their tour outing overseas with a collection of European concerts, and then head to Southeast Asia before beginning the North American leg of their tour. This new leg kicks off in Grand Prairie, Texas on March 14th. On March 15th, the band will be joining together with the Used for several concerts. During the concert, fans can expect to hear some of the biggest singles from the band's sixth studio album as well as some of their classic hits all performed live. Major stops include Hollywood,  San Francisco, Las Vegas, Tempe, Houston, New York City, Chicago, Milwaukee and other major markets.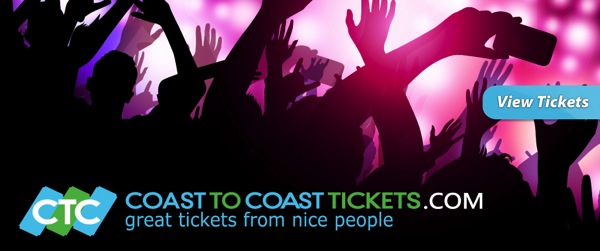 Another big announcement this week came from the hit rock band OneRepublic. The rockers revealed that they will be extending the
summer tour that they currently have on the books for 2014 thanks to an overwhelming response from fans. The rockers are set to take the road this May for their American tour which will be promoting their wildly successful 2013 album "Native." The tour was originally planned to be much shorter, and include 16 stops; until tickets to see the band sold out quickly; even in larger markets. The success of these early ticket sales, prompted the rockers the add even more tour stops to their outing, and now the band will be staying on the road throughout the month of August. During the newly extended tour, fans can expect to hear some of the band's biggest hits from their long and successful career in the industry, including their single "Counting Stars," the number 2 son in the country. Newly added stops include concerts in St. Louis, Indianapolis, Kansas City, Atlanta, Austin, Dallas and more. Tickets for the newly added shows and the select concerts that aren't already sold out are on sale now.
The following two tabs change content below.

David Jacobs is a serial entrepreneur from Chicago with deep ties in the secondary ticket industry. David currently is partners in Lockdown Bar & Grill, Fatso's Last Stand, California Studios and Coast To Coast Tickets. When not spending time with his family, David spends most of his time working on the marketing for coasttocoasttickets.com.

Latest posts by David Jacobs (see all)
Google+