This week it was revealed that Jason Aldean has officially sold out his new "Night Train" tickets and that he will be adding 50 new concerts to his current outing. The Georgia native has been promoting this new tour, which has been slated as one of the most successful of the year, with several big performances all over the country. The newly added shows will keep Aldean on the road throughout the summer and will include stops at several fairs and festivals including the Florida Country Superfest, WE Fest and the New York State Fair. Tickets are on sale now for these new shows.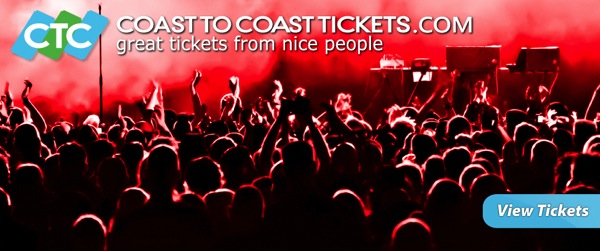 This week Eric Clapton also made a major announcement that has Alabama based fans reeling with excitement. The iconic performer revealed that he will be adding one more tour date to his current outing and making an additional stop at the Oak Mountain Amphitheater in Alabama. This is the only additional stop that Clapton will be making on his US tour, despite the overwhelming success with ticket sales. This newly added show will be taking place on May 2nd. Tickets are on sale now and available to the public.
In other major tour news, pop singer Miley Cyrus has just officially kicked off her sold out Bangerz tour that has the controversial singer visiting some major stops across the United States. WIth the North American portion of the tour officially underway, Cyrus has also revealed her plans for adding a second leg of the tour. This week the singer revealed that she will be adding a European leg to the end of her current itinerary. This new leg will feature 18 different stops across Europe and will kick off on May 2nd with a performance in Amsterdam before wrapping up on June 7th in Zurich, Switzerland.
During this leg of the tour and the current US outing, which kicked off on February 14th, fans can expect to hear hits from the signer's fourth studio album, "Bangerz." This is the singer's first album in three years and it debuted at the top of the Billboard Charts. Tickets for this leg of the tour as well as select other stops that still have tickets available, are on sale now. Will you be getting tickets to see Miley Cyrus on her much talked about new tour?
The following two tabs change content below.

David Jacobs is a serial entrepreneur from Chicago with deep ties in the secondary ticket industry. David currently is partners in Lockdown Bar & Grill, Fatso's Last Stand, California Studios and Coast To Coast Tickets. When not spending time with his family, David spends most of his time working on the marketing for coasttocoasttickets.com.

Latest posts by David Jacobs (see all)
Google+