The popular production, Cirque Du Soleil or "the Circus of the Sun" has just announced their latest touring spectacular by unveiling Cirque Du Soleil Amaluna. This production has been getting the attention of audiences from all over the globe since it first debuted and with their latest show, they are once again awing audiences with gravity defying tricks, spectacular costumes and over the top costumes and sets. The show originally formed in Canada, with a single production. Now there are more than 19 different Cirque Du Soleil shows, performing in more than 271 cities throughout the world. In 2014, audiences in major cities such as Atlanta, New York, Boston and Washington D.C. will all be treated to the one-of-a-kind performance spectacular offered by Amaluna.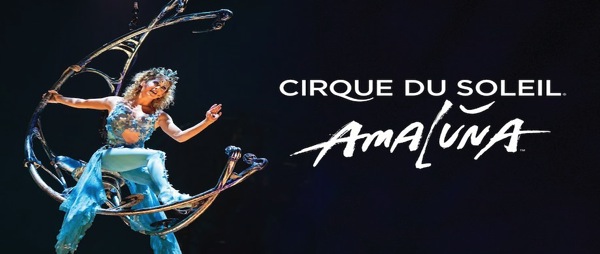 According to recent reports, to date more than 90 million people have experienced Cirque Du Soleil live, and with the new show, even more audiences will be able to experience the excitement of these truly incomparable productions. The show is known for mixing circus tricks, high aerials and acrobatics along with stunning costumes and light shows to create a truly unique entertainment experience, and now with this new show, the bar is even higher.
With Almaluna, audiences will be taken to a mysterious island that is controlled by the Goddesses of the world and guided by the moon's cycles. This is where audiences meet the queen of the island, Prospera, as she coordinates her daughter's coming of age ceremony. This is a rite of passage in their community. After Prospera causes a storm, a group of young men find their way to the island as an emotional new love story unfolds between the queen's daughter and one of the brave young men who find their way to the island. As the couple learns to overcome a series of setbacks, audiences are transported to this beautiful yet mysterious island that is filled with beauty and enchantment.
While there are currently dozens of different Cirque Du Soleil shows playing today, Almaluna is looking to stand out from the crowd with it's mysterious, new take on these exciting productions. With all new tricks, dances, costumes and sets to keep audiences entranced, Amaluna is the new 'must see' Cirque Du Soleil production for 2014. Tickets are available for those who want to see this show in select cities now.
The following two tabs change content below.

David Jacobs is a serial entrepreneur from Chicago with deep ties in the secondary ticket industry. David currently is partners in Lockdown Bar & Grill, Fatso's Last Stand, California Studios and Coast To Coast Tickets. When not spending time with his family, David spends most of his time working on the marketing for coasttocoasttickets.com.

Latest posts by David Jacobs (see all)
Google+