This week, hit country group Lady Antebellum made a major announcement, revealing they are extending their current tour.  After selling out some of the biggest arenas in the country, the trio revealed they will be adding another leg on to their in progress tour. This tour called the "Take Me Downtown Tour," also features performances from Kip Moore and Kasey Musgraves, while some of the new shows will feature opening acts Billy Currington, David Nail and Joe Nichols. During the tour fans can expect to hear some of the group's latest hits from their fourth studio album "Golden," which the band released last May. Tickets are on sale now for this new leg of tours.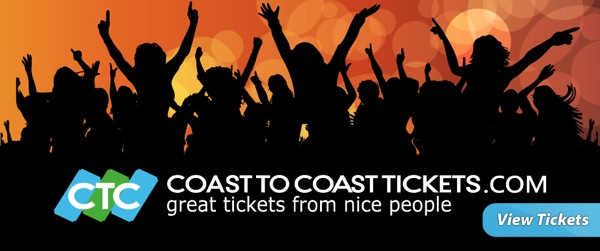 This week the band Soundgarden also announced they will be celebrating their 20th anniversary of their hit album "Superunkown" with a new tour event. The band will be performing the album in its entirety during a March 13th performance at the iTunes Festival as part of South by Southwest. Other bands performing at the spring event include Coldplay, Pitbull, Imagine Dragons, Willie Nelson and Keith Urban. However, Lady Gaga who was supposed to perform at the Doritos Stage will no longer be able to perform at her selected venue. No word has been released on whether or not she will perform at the festival. Tickets are still on sale for these and other South by Southwest shows.
Finally, this week, Billy Joel revealed that he will be adding yet another show to his Madison Square Garden residency. The singer revealed that he will be adding a 12th show to his current residency and that he will by tying his 2006 record for selling out 12 consecutive performances in this iconic venue. Tickets are on sale to the new addition, scheduled to take place December 18th. The first concert in this venue took place on January 27th and Joel has been performing a single concert every month since to sell out audiences. Tickets are expected to go fast so those looking to see Billy Joel live will want to act fast to get the tickets they are looking for. Will you be getting tickets to see Billy Joel during any of his monthly concert events at Madison Square Garden?
The following two tabs change content below.

David Jacobs is a serial entrepreneur from Chicago with deep ties in the secondary ticket industry. David currently is partners in Lockdown Bar & Grill, Fatso's Last Stand, California Studios and Coast To Coast Tickets. When not spending time with his family, David spends most of his time working on the marketing for coasttocoasttickets.com.

Latest posts by David Jacobs (see all)
Google+