This week, there were two major announcements from today's biggest rock bands revealing plans for co-headlining tours. The first big announcements came from the bands Nine Inch Nails and Soundgarden the two rock outfits revealed that they will be heading out on the road this summer for a new North American tour. The announcement came right after Soundgarden performed a major set at the South by Southwest music festival in Austin, Texas last weekend. When the tour officially kicks off both Nine Inch Nails and Soundgarden will be performing their own sets in a live rock spectacular. Fans of the groups can expect to hear both bands playing their biggest hit singles to date as well as some of their newer recordings. Stops for the new tour will include shows in Las Vegas, LA, Toronto and more. Tickets go on sale to the general public on March 21st. Will you be getting tickets to see Nine Inch Nails perform live?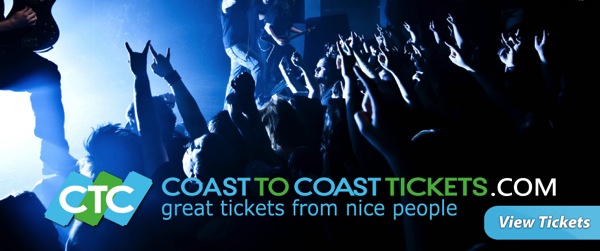 However, there was an even bigger announcement this week for rock fans as two of the biggest rock bands in the industry made a joint announcement about an upcoming tour event. The rock band Kiss revealed that in addition to being inducted into the Rock and Roll Hall of Fame next month that they will also be hitting the road alongside fellow rockers Def Leppard for an exciting new concert event. According to the announcement, the bands will be heading out on a new 42 city tour that will take the two acts around North America. The tour event will be starting on June 23rd and it will keep the rockers on the road through the end of August. With these two rock legends touring out together tickets are expected to go fast for this concert event. This tour will feature several hit singles that many fans have not been able to see performed live in years.
During the tour, fans can expect to hear some of the 80's biggest hits as these bands come together to perform their own  acts as well as some rumored co-headlining performances. Tickets will be going on sale March 21st for the event. Will you be getting tickets to see Kiss and Def Leppard live?
The following two tabs change content below.

David Jacobs is a serial entrepreneur from Chicago with deep ties in the secondary ticket industry. David currently is partners in Lockdown Bar & Grill, Fatso's Last Stand, California Studios and Coast To Coast Tickets. When not spending time with his family, David spends most of his time working on the marketing for coasttocoasttickets.com.

Latest posts by David Jacobs (see all)
Google+