This week, hit singer and songwriter Lana Del Rey made an announcement about her upcoming North American tour plans. The singer will be performing next month at the Coachella music festival and has just revealed that she will be following up the concert performer with a North American tour. After performing at Coachella on April 13th and April, 20th, Lana Del Rey will head out to 17 different major market tour stops, including two performances in Canada. The singer will kick off the tour immediately after the Coachella music festival and will stay on the road through May 27th, where she will wrap up her jaunt in Seattle, Washington. The tour will be promoting the singer's upcoming album called "Ultraviolence," which will be available on May 1st. Fans can expect to hear songs from this new album on her upcoming tour event. Fans can also expect to hear selections from the singer's successful, chart topping album "Born to Die" performed live. Tickets for this new tour event are on sale now and available to the public.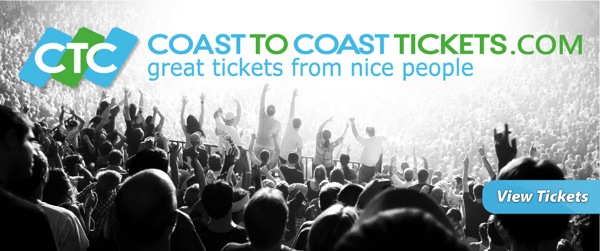 However, one of the biggest announcements of the week came from two of the biggest solo acts in music today. This announcement came from rapper Eminem and singer Rihanna. The two performers are known in the industry for their hit collaborations such as "Love the Way You Lie" and "Monster." Now for the first time, the two performers will be heading out on their own tour event. The new tour, called the "Monster" tour will keep the two performers on the road throughout the summer. While there have been rumors about the upcoming collaboration tour, this is the first official announcement regarding the tour.
Right now the duo is only revealing plans for a three stadium tour, but there may be additional tour stops revealed later on. Right now the tour is scheduled to kick off at the Rose Bowl Stadium on August 7th. Other stops include performances at the MetLife Stadium on August 16th and a stop in Comercia Park in Detroit, MI. This tour is expected to be a high demand event, and tickets are projected to sell out fast, so those who want to see the two stars perform live are encouraged to act quickly. Tickets for the tour go on sale next month. Will you be getting tickets to see this tour live?
The following two tabs change content below.

David Jacobs is a serial entrepreneur from Chicago with deep ties in the secondary ticket industry. David currently is partners in Lockdown Bar & Grill, Fatso's Last Stand, California Studios and Coast To Coast Tickets. When not spending time with his family, David spends most of his time working on the marketing for coasttocoasttickets.com.

Latest posts by David Jacobs (see all)
Google+