Two historic bands, one historic summer together. USA TODAY described the upcoming tour of Kiss and Def Leppard perfectly, "One will pour some sugar on you, the other will lick it up."
Tickets went on sale Friday, March 21 for what promises to be the hottest rock tour of the summer. Kiss and Def Leppard are joining forces and will plow through 40-plus cities throughout North America starting with Salt Lake City, UT at the USANA Amphitheater on June 23 and closing in Woodlands, TX at the Cynthia Woods Mitchell Pavillion on August 31.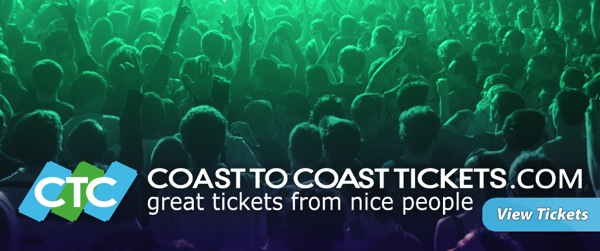 Together on March 17, the groups announced the tour from the House of Blues in Los Angeles and couldn't be more amped to start the tour. This has been a tour in the works for over two years now back when Def Leppard's lead singer, Joel Elliott, and Kiss' Gene Simmons first tossed around the idea of going on tour together while they were both performing on a rock-and-roll all-stars tour in South America. Elliott stated, "It's finally happened, which is fantastic." Fans couldn't agree more. Both bands will get equal playing time so fans will be guaranteed a good time with great music.
The Heroes Tour supports our troops and are giving one dollar from each ticket sold to the Wounded Warrior Project as well as other military non-profit groups which include Hire a Hero, USO, and The Augusta Warrior Project. Simmons may have said it best, "Politicians fart through their mouth. Only the military makes freedom possible."
Military personnel were able to purchase pre-sale tickets starting on March 19 and they all have access to discounted ticket rates until sold out.
In addition to a portion of the ticket sales supporting the military, Kiss is planning on hiring veterans for its band crew. A couple vets will have the opportunity of a lifetime to travel with the band on tour and help set up/tear down at each venue – while listening to some of the greatest rock music to ever grace our ears. They will be a part of the "Kiss Army" and this is Kiss' way of giving a small "thank you" back to our troops.
Summer can't get here soon enough. Rock.On.
Click here to see the full list of tour dates and locations.
The following two tabs change content below.

David Jacobs is a serial entrepreneur from Chicago with deep ties in the secondary ticket industry. David currently is partners in Lockdown Bar & Grill, Fatso's Last Stand, California Studios and Coast To Coast Tickets. When not spending time with his family, David spends most of his time working on the marketing for coasttocoasttickets.com.

Latest posts by David Jacobs (see all)
Google+