The Reunion Tour Even Stevie Nicks Didn't Think Would Happen – Christine McVie Reunion Tour with Fleetwood Mac
Stevie Nicks said it wouldn't happen. No one believed Christine McVie would reunite with Fleetwood Mac for a reunion tour. But just days ago Fleetwood Mac announced their reunion tour dates with Christine McVie. After quitting the band in 1998, McVie is back to tour with the band in September and even possibly put out a new album.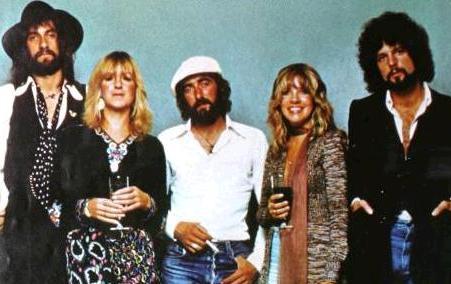 On With the Show, appropriately titled, will begin on Tuesday September 30 in Minneapolis, Minnesota at the Target Center. It's just the beginning of a 34 show tour in 33 cities across the US. American Express card holders will have the privilege of being able to buy tickets
before the general public beginning today, March 31 at 10am, through Sunday April 6pm at 10pm. The general public will be able to buy their tickets beginning April 7 Monday through the Live National mobile app as well as Live Nation's website.
After attempting to live a 'country lady' life, McVie soon became quite sick and depressed. It was apparent to her that the best elixir there was would be to rejoin the band she spent three decades with. Fellow bandmate Lindsey Buckingham admits to have some doubts about her return. His main concern was that McVie realize what would entail with her return and that she commit to stay with the band. She'd better want it because she'll have to stay put.
For fans, the reunion tour with McVie means they will be able to hear some of their old favorites like "Little Lies", "You Make Loving Fun" and "Everywhere". The band hasn't been able to play these songs without the singer and keyboardist in almost twenty years. McVie is said to be as enthused as the band, and fans will be, emphasizing how much fun it will be and that the whole reunion experience is like being in a time warp.
Fleetwood Mac is no stranger to tours however, having toured without McVie last year. Unfortunately the tour stopped short after bassist John McVie's cancer diagnosis. It is said that John McVie's health is on the mend though he is still taking chemotherapy. He has contributed his bass parts and band members are extremely excited though mindful that due to chemotherapy the bassist tires quickly. McVie did reunite with the band last year for one number, "Don't Stop", while playing in London.
Though the band has spent some time earlier this month working on new material, they will not be releasing anything until after the world tour ends. An exact setlist hasn't been set in stone but Buckingham has a good idea of what the reunited band members will play. With songs that he and Nicks both want to play added in to Christine McVie's hits, the tour will pretty much set itself. However, don't expect to see and hear what you did at prior Fleetwood Mac concerts. Buckingham intends to have a few little surprises for fans.
The tour kicks off on September 30 and goes right through to December 20. A list of dates, cities and concert venues can be found online at Coast To Coast Tickets…  Use Code FLEETWOODMAC for $25 off your order
The following two tabs change content below.

David Jacobs is a serial entrepreneur from Chicago with deep ties in the secondary ticket industry. David currently is partners in Lockdown Bar & Grill, Fatso's Last Stand, California Studios and Coast To Coast Tickets. When not spending time with his family, David spends most of his time working on the marketing for coasttocoasttickets.com.

Latest posts by David Jacobs (see all)
Google+