This week one of the major announcements in the touring world came from the group Danity Kane. According to an announcement from the band, the girl group is set to reunite this summer for a new tour called the "No Filter" tour. All of the original members of the group, except for member D. Woods will be coming back together for a new coast-to-coast tour. Members of the band will be coming back together after breaking up in 2009 following the success of hits such as "Damaged." The band will officially kick off their tour in May and will travel around to several major cities such as St. Louis, Philadelphia and Cincinnati during this outing. Tickets are on sale now and available to the public for those who are looking to see this new concert event live.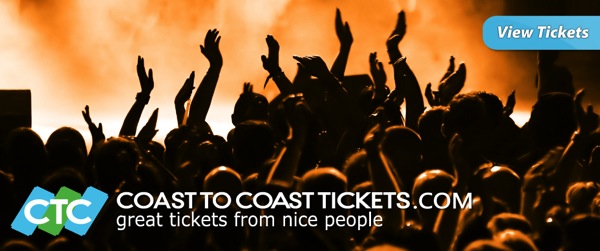 Another major announcement this week came from one of the biggest bands in the industry, Fleetwood Mac. The group has reunited for a new North American tour that is slated to start at the end of the fall. The major reunion has been creating a great deal of buzz for fans as it will bring back the original keyboardist, Christine McVine who will rejoin her ex-husband and former band mates after taking a 16 year leave from the group. The tour will officially start at the end of September and run until the holidays. The band's lead singer Stevie Nicks made an announcement about the tour, stating her excitement over the band being reunited for the first time on a tour since 1998. This was their popular tour "The Dance." The band's latest tour in 2012 was one of their most successful to date, revealing that even with years of experience in the industry, the group still has unwavering support from their fans.
The new tour will be called the "On With the Show Tour," and will feature stops in 33 different cities. The tour will officially kick off on September 30th in Minneapolis, and will include stops in major markets such as Madison Square Garden, and the Forum in Los Angeles. The band officially made their announcement on The Today Show, and tickets go on sale for the tour in the coming weeks. Will you be getting tickets to see Fleetwood Mac live?
The following two tabs change content below.

David Jacobs is a serial entrepreneur from Chicago with deep ties in the secondary ticket industry. David currently is partners in Lockdown Bar & Grill, Fatso's Last Stand, California Studios and Coast To Coast Tickets. When not spending time with his family, David spends most of his time working on the marketing for coasttocoasttickets.com.

Latest posts by David Jacobs (see all)
Google+