This week the K-pop band Block B revealed plans for a new upcoming tour. The band announced that they will be making their official US debut this year with three US tour dates along the East Coast. The independent band will make their three tour stops this June starting at the NYCB Theater at Westbury in New York on June 22nd. The group will then visit the Warner Theater in Washington, D.C. on June 24th. Finally they will wrap up their mini outing in Miami Beach, FL on June 27th. The band is hoping that they can help spread the K-pop movement during their tour outing. Tickets are on sale now and available to the public.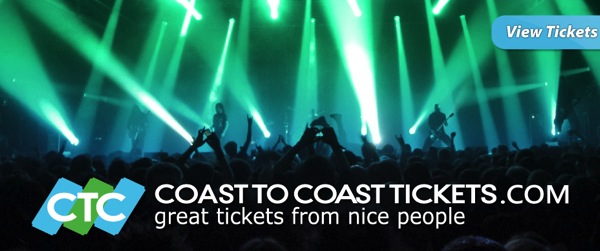 This week, the World Cup also announced the plans for their closing anthem performances. The upcoming tournament, which will be held in Rio de Janeiro, Brazil, will feature several big performances. The governing body of the tournament has already revealed that Pitbull and Jennifer Lopez will open the tournament with the official World Cup song "We Are One," however, now the tournament has revealed their plans for a big closing ceremony concert. This concert will include performances from Avicii, Carlos Santana, Wyclef and Alexandre Pires, a Brazillian Latin Grammy Winner. The singers will be performing the closing anthem "We Will Find a Way," during this concert. Tickets are on sale now for all of the ceremony and concert excitement.
This week, The Rolling Stones revealed that they will be resuming the European leg of their tour, starting in May. The band had stopped their European tour this May following the death of Mick Jagger's long time partner L'Wren Scott. The tour, called the "14 on Fire Tour," will officially resume on May 26th with shows to make up for the group's break. The first resumed show will be at the Telenor Arena in Oslo, Norway. From there, the group will continue touring throughout June and through part of July with their final show taking place at the Rosklide Festival in Denmark on July 3rd. Tickets are still available for some of their shows. Now that the Rolling Stones are touring again, will you be getting tickets to see their tour live?
The following two tabs change content below.

David Jacobs is a serial entrepreneur from Chicago with deep ties in the secondary ticket industry. David currently is partners in Lockdown Bar & Grill, Fatso's Last Stand, California Studios and Coast To Coast Tickets. When not spending time with his family, David spends most of his time working on the marketing for coasttocoasttickets.com.

Latest posts by David Jacobs (see all)
Google+