For baseball fans, April 1st was a great day as it was the official Opening Day of the season. Thousands of fans from all over the country went to their local ballparks to celebrate the home openers of their favorite teams. With the Major League Baseball season now in full swing, there are many excited about the 2014 season and what it may entail. With an exciting and often unpredictable 2013 now in the books, there are many already speculating about the twists and turns that this season has in store for fans.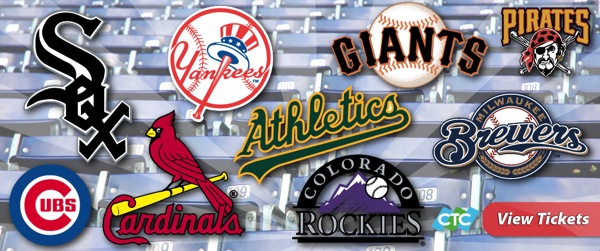 Spectators can expect a big season ahead as it is clear that fans are already clamoring for the return of baseball. According to statistics about the 2014 spring season, fans made it a record setting Spring Training season around the league. The kick off of the season didn't disappoint either. Pitchers Wade Miley and Scott Feldman helped the Diamondbacks and Astros (respectively) pull out a win for their opening day events. While the A's experienced their first rain out since 1998 on their opening day. The Rangers pulled off their first win of the season with a walk-off win on their home opening night, while the Orioles, a dark horse favorite for the season, also pulled off a win at home.
Overall, however, many eyes will be on the St. Louis Cardinals. The consistently strong Cardinals are once again an early favorite to go home with the World Series title this year. The Cardinals opened up the season with a win at home and the opening of their highly anticipated new ballpark village, surrounding their downtown St. Louis stadium. Another one of the big talking points of the season is surrounding Derek Jeter. The legendary Jeter, who many believe will go down in history as one of the greatest of all time, is back this season and ready for his final season. There are many fans, even of opposing teams who are already ready to buy tickets to see Jeter come to town for his final games. With all eyes on the long time Yankee, baseball fans of all types will be looking to see if the icon can end his season on a high note.
With plenty of excitement stirring about the 2014 MLB season, one thing is for sure about 2014, this season will be one of the most action packed and most watched in recent memory.
The following two tabs change content below.

David Jacobs is a serial entrepreneur from Chicago with deep ties in the secondary ticket industry. David currently is partners in Lockdown Bar & Grill, Fatso's Last Stand, California Studios and Coast To Coast Tickets. When not spending time with his family, David spends most of his time working on the marketing for coasttocoasttickets.com.

Latest posts by David Jacobs (see all)
Google+