As NASCAR officially enters the heart of its season, there are many racing fans looking to see who will emerge as the leader of this season. As the highly watched Sprint Cup Series has been officially unfolding, NASCAR fans have been treated to one of the most exciting and unpredictable seasons in recent years. There have been six different races so far in the series, and fans have seen six different winners emerge. This has been both an unlikely and unusual occurrence and one that has proven that in NASCAR virtually anything is possible. One of the most recent win came at the Martinsville Speedway when Kurt Busch walked away in the top spot, much to the surprise of fans.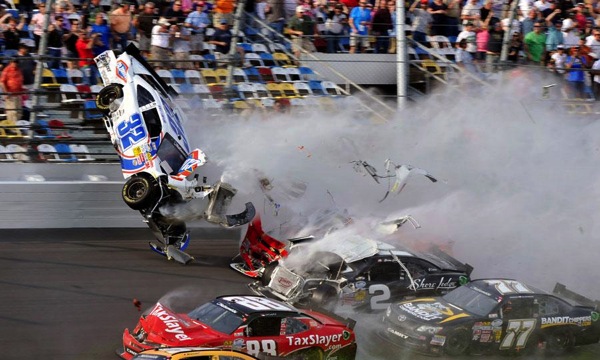 While there have only been six races so far in the Sprint Cup series, fans are already wondering what will happen at the end of the season after 26 races have been completed. If this keeps up, what will happen when NASCAR has to narrow down the field to the 16 top racers, if more than 16 drivers have run races. In the past single victories have almost always guaranteed drivers a spot in the end of season race-off, but with the current season going the way it has been, there could be winning drivers who do not make the cut.
As the season continues to unfold for NASCAR fans, this means that there are officially only ten positions available for this year's Chase for the Sprint Cup, and there are 20 races left in the season. This exciting early close race has many of the edge of their seats regarding the potential end of season race towards the Spring Cup Chase. However, others are trying to remind fans, that the Sprint Cup competition is more of a marathon than a spring, and there is plenty of time for the season to even out and for a clear 'top 16' to emerge.
So far in this race towards the end of the season, Dale Earnhardt Jr. , Kevin Harvick, Brad Keselowski, Carl Edwards and Kurt and Kyle Busch have all managed to get a win underneath their belts. This early winners club features some of the biggest names in racing, but with several months of races still yet to be completed, there is time for this group of winners to expand. No matter how the rest of the season ultimately unfolds, one thing is for certain, the 2014 NASCAR season is already off to an exciting start.
The following two tabs change content below.

David Jacobs is a serial entrepreneur from Chicago with deep ties in the secondary ticket industry. David currently is partners in Lockdown Bar & Grill, Fatso's Last Stand, California Studios and Coast To Coast Tickets. When not spending time with his family, David spends most of his time working on the marketing for coasttocoasttickets.com.

Latest posts by David Jacobs (see all)
Google+