The 2014 National Hockey League season is in full swing, and the post-season playoffs are quickly approaching, having many hockey fans excited about what the coming weeks hold. With the Stanley Cup quickly approaching, many of the league's top teams are vying for a spot in the Stanley Cup. One of the biggest match ups in preparing for the Stanley Cup featured the Chicago Blackhawks against the Boston Bruins. This was the official matchup last year for the Stanley Cup finals and is a game that many people believe will be a Stanley Cup preview for this year's final. Ultimately, the Bruins walked away with the victory.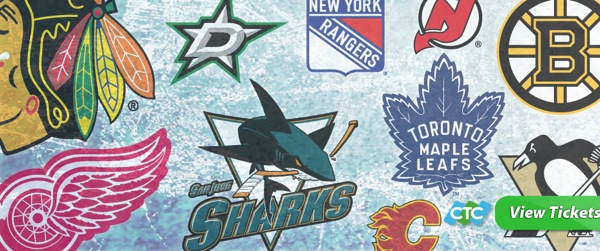 Currently the Boston Bruins are the winningest team in the league. They are also at the head of the Eastern Conference. With the current Eastern Conference competition relatively week in this conference, the Boston Bruins are still expected to walk away with the top spot in their conference. The Chicago Blackhawks are another heavily favored team in the NHL, and while they are in the notoriously difficult Western Conference, they are still expected to find success in the post-season. As the league's defending champions, many are expecting big things from the Blackhawks as they make their way towards another Stanley Cup victory.
Other teams that are currently expected to make an appearance in the 2014 Stanley Cup are the Montreal Canadiens and the Tampa Bay Lightening. Both teams have been trying to clinch a spot in the playoffs before the regular season is over. The Washington Capitals have also been having a successful season and are looking for just one more win to clinch a spot in the Stanley Cup. The Los Angeles Kings, who have had one of their most successful seasons recently are looking to clinch a spot in the finals, by beating the Phoenix Coyotes to clinch a spot in the playoffs.
Currently, there are a number of teams that have to pull off big end-of-season wins in order to get a spot in this year's playoffs. While many have been looking to the Blackhawks and the Bruins as the likely Stanley Cup playoff contestants, others are not counting out some of these other top teams in the league. With a season that has already been rather unpredictable, nearly any team in either conference still has a chance to make their run for the Stanley Cup.
The following two tabs change content below.

David Jacobs is a serial entrepreneur from Chicago with deep ties in the secondary ticket industry. David currently is partners in Lockdown Bar & Grill, Fatso's Last Stand, California Studios and Coast To Coast Tickets. When not spending time with his family, David spends most of his time working on the marketing for coasttocoasttickets.com.

Latest posts by David Jacobs (see all)
Google+