There were several big announcements this week from the world of live theatre, beginning with an announcement about the live production of Neil Simon's The Odd Couple. This much talked about production will include performances from big names in the industry such as Noah Racey, Jennifer Cody and Erin Lindsey. The show will be led by Tony award winner Michael McGrath as Oscar Madison. Performances will begin on April 22nd for the show. Tickets to see this production are on sale now and available to the public.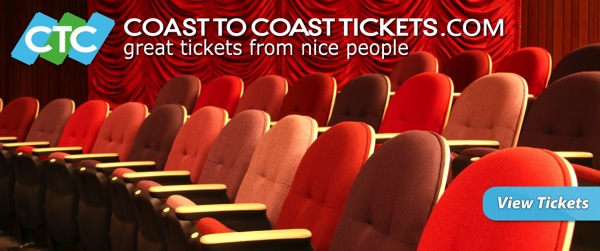 However, one of the biggest announcements from the world of live theater came from the production Jesus Christ Superstar. The team behind the Andrew Lloyd Webber and Tim Rice production just revealed that they will be bringing the tour across North America in a massive new outing. The tour will be led by actor Ben Forster, who played the role of Jesus in the UK version of the tour. He will be joined on stage by Michelle Williams of Destiny's Child who will play the role of Mary Magdalene. NSYNC's JC Chasez will also be joining the cast in the role of Pontius Pilot. Rounding out the all-star cast will be John Lydon from the Sex Pistols who will be acting as King Herod and Brandon Boyd from Incubus who will be taking on the role of Judas. With an all star cast behind the production, there has been a great deal of talk about the play and about the new North American production.
The play will kick off in New Orleans on June 9th and also host a show on August 5th in Madison Square Garden. From there the
cast will head to several major markets including Atlanta, Austin, Nashville, Chicago, Washington D.C. and more. The biblical
rock opera already had a wildly successful run on Broadway after debuting in 1971 and a successful run in the UK last year.
The tour will include 50 different stops in total. Tickets are on sale now for those who want to see this all-star version of
the production live when it visits a city near them. Will you be getting tickets to see Jesus Christ Superstar live?
The following two tabs change content below.

David Jacobs is a serial entrepreneur from Chicago with deep ties in the secondary ticket industry. David currently is partners in Lockdown Bar & Grill, Fatso's Last Stand, California Studios and Coast To Coast Tickets. When not spending time with his family, David spends most of his time working on the marketing for coasttocoasttickets.com.

Latest posts by David Jacobs (see all)
Google+