With the 2013-2014 NBA season in full swing, fans of the National Basketball League are just getting in to the mid-season excitement as the post-season quickly approaches. This season has already been one filled with upsets and surprising twists and turns. For many, this season would mark the long-awaited return of Chicago Bulls superstar Derrick Rose. However, shortly into this season, the star point guard was hurt once again, leaving him out of play for the rest of the season. However, Derrick Rose isn't the only superstar that has dealt with injuries this season. Several big name players have dealt with their own minor injuries that have left them out of major games this season. This includes Dwight Howard, Blake Griffin and Dwayne Wade. However, when the post season rolls around, fans can expect most of these key players to return, fully rested and ready for the end of season.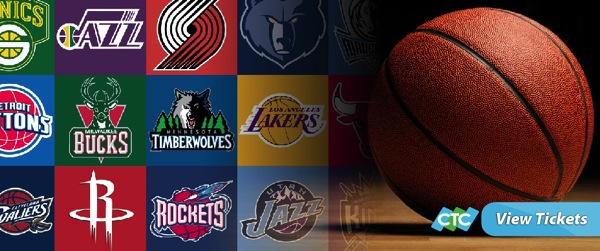 As the NBA season continues to head towards the post-season, there are many key players and teams that have been getting the attention of the entire league. Once again, the two time reigning champions, the Miami Heat, are getting a great deal of attention for being one of the most powerful teams in the league today. They aren't the only ones getting attention though. The Oklahoma City Thunder is once again favorites for end of season success. This has a great deal to do with the success of their superstar, Kevin Durant. This has been Durant's best season to date, as he has broken several league records and put up his most impressive statistics yet. While many are focusing on the truly remarkable season that Durant is having, there are other teams that are making waves around the league as well. One of these teams is the San Antonio Spurs.
With their all star 'big three' of Tony Parker, Manu Ginobli and Tim Duncan leading the way, the Spurs are once again heavily favored to make it far into the finals. The Spurs are known for being one of the most consistent teams in the NBA and after their heartbreaking loss late in the NBA finals to the Miami Heat last year, many are expecting the Spurs to be back with vengeance this season. With several teams and key players all vying for post-season success, the next few weeks in the NBA promise to be some of the most exciting of the season.
The following two tabs change content below.

David Jacobs is a serial entrepreneur from Chicago with deep ties in the secondary ticket industry. David currently is partners in Lockdown Bar & Grill, Fatso's Last Stand, California Studios and Coast To Coast Tickets. When not spending time with his family, David spends most of his time working on the marketing for coasttocoasttickets.com.

Latest posts by David Jacobs (see all)
Google+