This week, there were several major North American tour announcements that are sure to have music fans of all types excited for the upcoming season. The first major announcement came from the pop-rock trio Haim, who just sold out all of the stops on their upcoming North American tour. Thanks to the tremendous success of the group's pre-sales, the trio has added additional shows to their upcoming tour. The group will be adding three additional stops to their already packed summer schedule to keep with the demands from their fans.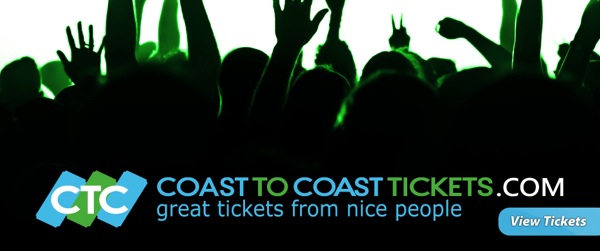 The all sister trio revealed that they will be making a two night stop in Los Angeles on August 7th-8th. The rockers will also be adding an additional stop on August 15th in Seattle, Washington to close out their tour. These stops will be added to existing sold out performances in major markets such as Washington D.C., New York City and Denver. Tickets go on sale to the public on May 2nd for those looking to see the group live.
Another big announcement this week came from two of the biggest Latin superstars in the business. Recording artists Pitbull and Enrique Iglesias will be joining forces to head out on a new tour around North America to some of the biggest arenas in the continent. The two performers will be heading out on a 16 city run that will officially kick off on September 12th with a show in Newark, New Jersey. The itinerary will also include a show in Toronto on September 19th and their final concert in Hollywood, FL on October 25th.
This tour will be the second time that the two performers have come together for a concert event. The two joined forces in 2011 for a US tour, which was wildly successful. During this outing, the two will be performing their own individual sets as well as some collaborative performances as well. Igelasias will be supporting his latest album "Sex and Love" his 10th studio album, and Pitbull will be promoting his successful record "Global Warming." Tickets for this tour go on sale to the public on May 9th. Will you be getting tickets to see this tour live?
The following two tabs change content below.

David Jacobs is a serial entrepreneur from Chicago with deep ties in the secondary ticket industry. David currently is partners in Lockdown Bar & Grill, Fatso's Last Stand, California Studios and Coast To Coast Tickets. When not spending time with his family, David spends most of his time working on the marketing for coasttocoasttickets.com.

Latest posts by David Jacobs (see all)
Google+