This week, there were several big announcements about hit Broadway productions. Tickets are now on sale to see the new much talked about play called The City of Conversation. The play, which starts in 1979 in Washington D.C., spans over 30 years and six presidents. The production features five time Tony nominee Jan Maxwell as Hester Ferris, and an all star supporting cast. The play is now open to the public and is being performed at the Lincoln Center Theater. Tickets are available to those looking to see this unique production unfold live.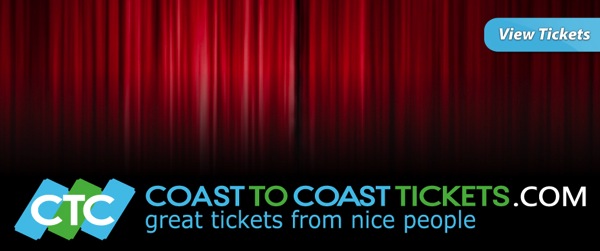 Another new much talked about production just revealed plans for its official opening as the team behind Up Here just announced their official debut. The new musical was written by Academy Award winning songwriters Robert Lopex and Kristen Anderson- Lopez, the same team behind the hit Academy Award winning movie "Frozen." The play will officially open in 2015 at La Jolla Playhouse. The show will be directed by two-time Tony nominee Alex Timbers. The play has been described as a romantic comedy with a 'theatrical twist." Lopez, who has also won Tony Awards for The Book of Mormon and Avenue Q, has been planning his vision for the production for the past five years. Tickets are expected to go on sale at the end of this year.
Another one of the big announcement of the week came regarding the new production "The Hollars." The team behind the production has already announced that John Krasinski, best known for his work in the Emmy Award-winning series "The Office," is going to be directing and starring in the new production. According to the new announcement, the actor will be joined on stage by three other big names. Anna Kendrick, Richard Jenkins and Margo Martindale have all signed on to the production. The play, which was penned by James C. Strouse tells the story of an aspiring artist in New York City who takes in girlfriend back to his hometown before his mother's upcoming brain surgery. The production will be hitting the Broadway stage later on this year. With such a star-studded cast, will you be seeing this production unfold live?
The following two tabs change content below.

David Jacobs is a serial entrepreneur from Chicago with deep ties in the secondary ticket industry. David currently is partners in Lockdown Bar & Grill, Fatso's Last Stand, California Studios and Coast To Coast Tickets. When not spending time with his family, David spends most of his time working on the marketing for coasttocoasttickets.com.

Latest posts by David Jacobs (see all)
Google+