This week, the popular band The War on Drugs, just announced that they will be heading out on a new tour across the U.S. this fall. The band will be supporting their latest album, Lost in the Dream, during this new outing. After performing for several weeks in Europe, the indie group is planning on making their way to the United States. The tour will officially kick off in Raleigh, North Carolina, on August 9th, and then the band will be stopping at the Boston Calling Festival in Massachusetts before starting to tour around the country. Along the tour, the group will be stopping in Los Angeles, Austin, San Francisco and Detroit, among other major markets. The group will stay on the road throughout the fall. The band will be touring around Europe through July. Tickets for the remaining European shows and for their newly unveiled US stops are on sale now and available to the public.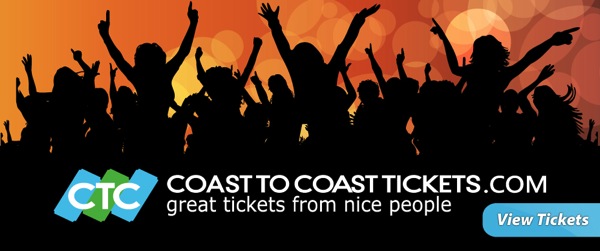 Another major announcement this week came from the iconic group, Fleetwood Mac. The band, who just revealed earlier this season, that they would be heading out on the road for a new tour event, have just made another announcement regarding their upcoming outing. Thanks to overwhelming ticket sales, the group has added several more stops on their North American tour.
The tour called the "On With the Show," tour is the first official return of singer/keyboardist, Christine McVie into the band's line-up in several decades. This unique opportunity for fans to see the group all together once again, has inspired tremendous ticket sales, and now the band is adding five additional stops to their fall schedule. The tour, which begins on September 30th in Minneapolis, MN, now has new stops along the way, starting with a stop in Boston, MA on October 25th. Other new stops include shows in Philadelphia, PA on Oct. 29th, Calgary, Alberta on Nov. 14th, and in Inglewood, California on December 6th. The band will also be adding a second stop in New York City and will now be performing a two night stay in the Big Apple, October 6th and 7th. Tickets for the newly added stops along this outing are on sale now and available to the public. Will you be getting tickets to see Fleetwood Mac together live on stage?
The following two tabs change content below.

David Jacobs is a serial entrepreneur from Chicago with deep ties in the secondary ticket industry. David currently is partners in Lockdown Bar & Grill, Fatso's Last Stand, California Studios and Coast To Coast Tickets. When not spending time with his family, David spends most of his time working on the marketing for coasttocoasttickets.com.

Latest posts by David Jacobs (see all)
Google+