This week the official line up for one of the falls most anticipated music festivals was released. This year will be the fifth-annual LouFest and once again it will take place over two days in the city of St. Louis. This year's event will betaking place September 6th-7th in the city's Forest Park Central Field. Once again the festival will bring in some of thebiggest names in the industry to the city. In addition to bringing in local talent such as Old Salt Union, Pretty LittleEmpire and Big Brother Thunder, the festival will also have some big name headliners as well. The official headlining actsfor the event include Outkast, Cake, the Artic Monkeys and Grouplove. Tickets to see the annual Midwest music festival are onsale now for those looking to take in all of the action of this massive two day music event.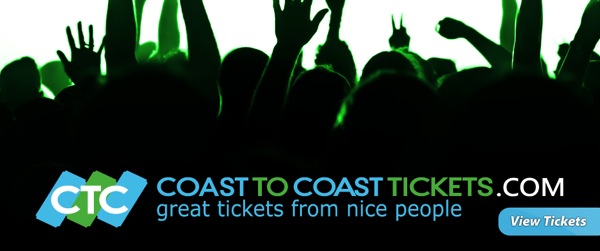 Another major concert announcement this week came from Wilco's Jeff Tweedy. The famed performer has just announced plans totour in support of his upcoming solo album. This will be the debut solo effort for the singer. The tour will keep the band onthe road throughout most of the summer. During this new outing, the singer will not only be introducing fans to new songs,but he will also be introducing the public to a new backing band. This band will include his son, Spender Tweedy, on drums.
According to the announcement from the singer, the tour will officially kick off on June 5th in Detroit and will keep theperformer on the road through late- July. The final performance of the outing will be a set at the Newport Folk Festival inNewport, RI. During the tour, the singer will also be making stops to several other notable stops such as Washington, DC;Austin, Texas; Chicago and a stop in Ottawa as well. During these performances fans can expect to get a first-hand look atsome. The official list of stops along the tour is now available to the public, for those who want to see the performer intheir home town. Tickets to this new tour event are on sale now. Will you be getting tickets to see Jeff Tweedy take thestage live?
The following two tabs change content below.

David Jacobs is a serial entrepreneur from Chicago with deep ties in the secondary ticket industry. David currently is partners in Lockdown Bar & Grill, Fatso's Last Stand, California Studios and Coast To Coast Tickets. When not spending time with his family, David spends most of his time working on the marketing for coasttocoasttickets.com.

Latest posts by David Jacobs (see all)
Google+