This week, the team behind the highly anticipated Broadway production of On the Town, made a major announcement about the upcoming plans for the production. The team revealed that the three lead roles for the production have been cast, with Tony Yazbeck, Jay Armstrong Johnson and Clyde Alves in the head roles. The three seasoned actors will be playing three sailors on a day-long excursion to New York City. The Broadway revival will feature the original iconic music featured in the production and will be held at the Lyric Theatre. The show will be celebrating its 70th anniversary with this new production and will be directed by Tony award winning director John Rando. Previews for the play will officially begin on September 20th at the former Foxwoods theatre. The official opening of the production will be on October 16th. Tickets are on sale now and available to the public.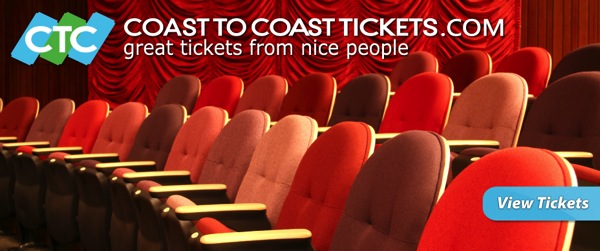 In other live production news, the team behind the popular Disney on Ice show. According to Disney, the company's blockbuster film Frozen will start touring in a new ice version of the show. The popular animated movie will get the live production treatment to bring the lovable tale and its whole cast of characters to the ice. The new show will officially debut to the public in September in Orlando, Florida. According to the announcement, Disney is planning on making the new production equal to a Broadway musical and will bring together 39 seasoned performers for the show. The show will also feature a blizzard, made by 20 different snow machines. This will be one of the few Disney on Ice productions to follow an entire movie, instead of snippets of other famous tales.
The following two tabs change content below.

David Jacobs is a serial entrepreneur from Chicago with deep ties in the secondary ticket industry. David currently is partners in Lockdown Bar & Grill, Fatso's Last Stand, California Studios and Coast To Coast Tickets. When not spending time with his family, David spends most of his time working on the marketing for coasttocoasttickets.com.

Latest posts by David Jacobs (see all)
Google+