This week, the official lineup for the 2014 LouFest was released, as the festival will once again bring in several big acts to the city. According to the announcement from festival coordinators, the concert event will feature several headlining acts, including Outkast, Arctic Monkeys, Grouplove and Cake. The announcement also revealed that other local acts will be joining the festival as well as smaller bands and groups, to bring 40 different bands together for the festival. The annual event will once again take place at Central Field in Forest Park. This year's event will be held September 6-7. Tickets to see the concert event live are on sale now and available to the public.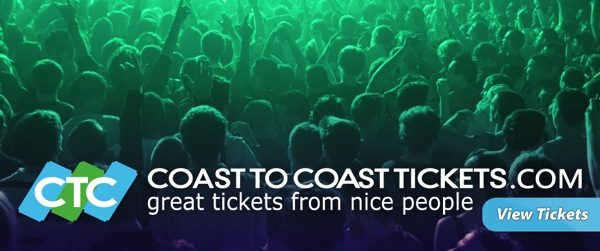 While many are gearing up for the upcoming festival season, one of the biggest announcements of the week came regarding one of the most established bands in rock music today. Tom Petty and The Heartbreakers just announced they will be hitting the road for a new concert this year. The group will be promoting their latest album, which is their first record in more than four years. The album, called "Hypnotic Eye" was just released to the public to rave reviews and outstanding commercial success. In support of this venture, the rockers will be heading out on tour, starting August 3rd. The tour will officially kick off in San Diego, California. From there the group will visit 29 major markets across the United States for a tour that will last more than two months.
During this tour, the group will be joined by special guest Steve Winwood. The group will make stops in several major markets including Toronto, Boston, Chicago, New York and Dallas. The tour is scheduled to officially wrap up on October 10th in Inglewood, California. During this tour, fans of the group can expect to hear some of the band's biggest hits to date as well as their new selections from "Hypnotic Eye." Tickets for the new tour will go on sale May 31st to the public, and seats for the event are expected to sell out fast. Will you be getting tickets to see Tom Petty and the Hearbreakers live?
The following two tabs change content below.

David Jacobs is a serial entrepreneur from Chicago with deep ties in the secondary ticket industry. David currently is partners in Lockdown Bar & Grill, Fatso's Last Stand, California Studios and Coast To Coast Tickets. When not spending time with his family, David spends most of his time working on the marketing for coasttocoasttickets.com.

Latest posts by David Jacobs (see all)
Google+