This week there were several major tour announcements, starting with a major reveal from hit rockers Pearl Jam. The seasoned rock veterans revealed that following a summertime European tour, that they will be visiting the United States for a new outing. The Seattle-based rockers will kick off their new tour starting in mid-June in Europe. After a month across the pond,they will head to the United States to kick off the US leg of their tour on October 1st. The tour will officially kick-off in Cincinnati, Ohio on October 1st. Currently the US itinerary for the event includes 10 different stops. No word has been released regarding any additional stops along the tour. This itinerary features two headlining weekend performances at the Austin City Limits Festival. The outing will wrap up on October 22nd in Denver, Colorado.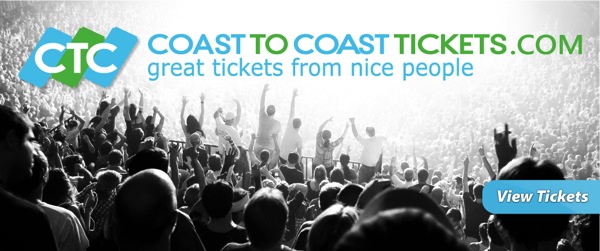 During this tour, fans can expect to hear hit singles from the band's latest album "Lightning Bolt," their 10th studio effort. Concert goers can also, of course, expect to hear some of the group's biggest hits from their decades in the industry, all performed live on stage. Tickets are on sale now for this new tour.
Another big announcement this week came from the country group Rascal Flatts. The rock superstars have officially kicked off the summer leg of their latest tour. The band's current outing, called their "Rewind" tour officially began last week on May 16th in St. Louis, MO. The singers will joined on stage by Sheryl Crow and comedian Ron White during the performance. The band is currently on the road making their way from coast to coast, and making several stops in Canada as well. The current leg of their outing will keep the country stars on the road through September.
This tour is promoting the group's latest album, also called "Rewind." During the tour, fans can expect the group to be joined on stage by a variety of their fellow performers. Special guest star performers include Brad Paisley, Sheryl Crow, Miranda Lambert and more. Tickets are on sale now for these shows. Will you be seeing Rascal Flatts live this summer?
The following two tabs change content below.

David Jacobs is a serial entrepreneur from Chicago with deep ties in the secondary ticket industry. David currently is partners in Lockdown Bar & Grill, Fatso's Last Stand, California Studios and Coast To Coast Tickets. When not spending time with his family, David spends most of his time working on the marketing for coasttocoasttickets.com.

Latest posts by David Jacobs (see all)
Google+