This week, popular alternative rock group, Modest Mouse announced plans for extending their current tour. The rockers are currently on the road touring to some of the biggest venues in the United States. After a successful first leg of their tour, the rockers revealed that they will kick off the second lego f their tour on July 11th. This portion of the tour will officially kick off in Saugerties, New York. According to the announcement, the group will have 15 additional stops along their tour schedule that will take them to several cities across North America. Stops along the outing include shows in Montreal, Kansas City, Boise and Queens, New York. During this tour, fans can expect to hear some of the band's biggest hits to date as well as some of their new singles. During the tour, the band will be joined on stage by one of the three different 'special guests.' There is a rotating line up of performers that include Kevin Drew, Mimicking Birds and Brand New. Tickets are on sale for these newly added shows for fans looking to see the group live.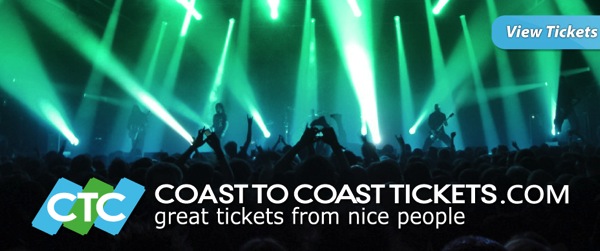 In other rock group news, The Black Keys made their own announcement this week, revealing that they will be filling out their North American outing, supporting their latest album "Turn Blue." The rock duo, which is made up of Dan Auerbach and Patrick Carney, recently revealed their plans to tour throughout the summer and now they will be adding another five stops along the way during their tour. This includes a show on June 29th in Pilton, UA at the Glastonbury Festival. Other major additions to the team's tour schedule include shows in Ottawa, Ontario; Oakland, California and Inglewood, California.
The official North American leg of the tour kicks off on September 5th in Columbus, Ohio and will visit 45 different cities, before it wraps up in Kansas City, Mo on December 21st. The band will have a variety of different opening acts join them on tour including Cage the Elephant for shows from September 5th-September 27th, Jake Bugg until October 24th and St. Vincent from November 16th through the end of the tour. For other Tickets for this tour go on sale this month. Will you be getting tickets to see the Black Keys live?
The following two tabs change content below.

David Jacobs is a serial entrepreneur from Chicago with deep ties in the secondary ticket industry. David currently is partners in Lockdown Bar & Grill, Fatso's Last Stand, California Studios and Coast To Coast Tickets. When not spending time with his family, David spends most of his time working on the marketing for coasttocoasttickets.com.

Latest posts by David Jacobs (see all)
Google+