Paul McCartney has just announced that he will be canceling the Asian leg of his current tour, after struggling with a viral infection. However, the singer is not quite ready to return to the stage. After taking advice from his doctor, the former Beatle has announced that he will be delaying the start of his US tour and postponing the first seven shows in this leg of his event. The singer was originally scheduled to kick off his US tour on June 14th with a performance in Lubbock, Texas and visit six other cities that month. However, this southern leg of the tour has officially been rescheduled and will now take place in October.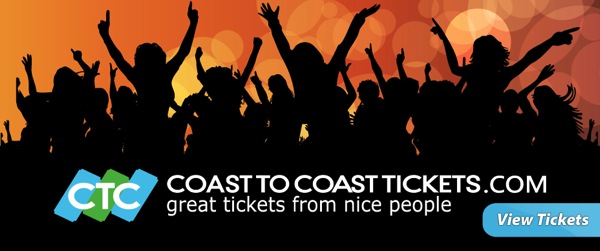 The Paul McCartney tour will now officially begin on July 5th in Albany, New York and the singer will be visiting 11 major markets before taking a rest starting on August 14th when he wraps up his show in San Francisco, California. The new concerts will begin on October 2nd in Lubbock, Texas and will keep the singer on the road through October 28th. Tickets for these newly rescheduled show are on sale now and available to the public.
Another major announcement this week came from another legendary rock act, The Eagles. The band is currently in the middle of a European outing and still has plans for a North American leg of their tour. However, the group has shown no signs of slowing down, as the band have just announced plans to add another leg to their show. The group will be adding an Australian and New Zealand leg to their show starting early next year.
According to the announcement from the group. The Australian leg will kick off in late February with three shows in Melbourne from February 22nd-25th. From there the group will head out to six more shows, with the leg of the tour currently scheduled to wrap up on March 1 4th in Auckland, New Zealand. Tickets will go on sale to these new shows later in the month, while tickets to the European and US legs of the tour are on sale now and available to the public. Will you be getting tickets to see the Eagles live in concert on this new leg of the show?
The following two tabs change content below.

David Jacobs is a serial entrepreneur from Chicago with deep ties in the secondary ticket industry. David currently is partners in Lockdown Bar & Grill, Fatso's Last Stand, California Studios and Coast To Coast Tickets. When not spending time with his family, David spends most of his time working on the marketing for coasttocoasttickets.com.

Latest posts by David Jacobs (see all)
Google+