Sunday's NBA playoff game is going to be very interesting – Or completely embarrassing for the Miami Heat. Right now, the SanAntonio Spurs are ahead 3-1 against the Heat and it looks like the Spurs aren't ready to slow down their game-winningintensity anytime soon.  They want to win the championship – and it looks like they will. What does this mean for theonce-unstoppable Heat?  Miami Heat shockingly lost two consecutive games at home – Games 3 and 4. Their own fans were booingthem. We knew those Miami fans were traitors!  Game 3 was a complete blowout and in game 4 on Thursday they were crushed bytheir opponents with a final score of 107-86. What is going on?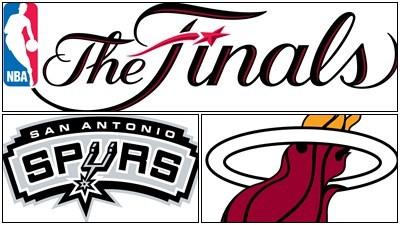 The truth is the Spurs are just a better team this season.They have everything going for them from strong game plans to their level of skill to their tireless energy they're bringing to every minute of each game. Heat's head coach Erik Spoelstra stuttered, "They just, they just, they just played great. Ican honestly say I don't think any of us were expecting this type of performance." The Spurs are mentally and physically init while the Heat are struggling to catch up. Tony Parker and Boris Diaw are playing real tough while Kawhi Leonard is bringing a young vibrancy to the team. Head coach Gregg Papovich has created a dream team that is making the Heat believe that they're living in a nightmare they can't wake up from. 
The Heat have definitely been humbled in this series against the Spurs and it seems that a "three-peat" is not going to happen. "I mean, they smashed us," said LeBron James. "Two straighthome games got off to awful starts. They came in and were much better than us in these two games. It's just that simple. "What does this mean for the beloved – and despised – Miami Heat? The powerhouse Big Three team of Dwyane Wade, LeBron James,and Chris Bosh is fizzling out. Next month, James can opt out of his contract as a free agent which means he may be lookingto a new team. Not because the Heat may not win this 2013-2014 title but because he'll be looking to future titles. Unless Miami finds a reliable and solid star to help carry James, Wade, and Bosh into another title win, more than likely he'll be looking for a solid team that can deliver results and support him on the court. 
The current team is tired, worn out, and justaren't bringing the same heat and intensity as what we've seen from them in the past. Rumor has it Miami has their eye on New York Knicks Carmelo Anthony, who kills it with point scoring. Whatever Miami plans to do, they better do it the minute free agency starts or they may be losing some incredible players to teams that can win championships. For now though, everyone who's not a fan of the Heat are enjoying seeing them squirm. And we can't help but say…"GO SPURS!" 
The following two tabs change content below.

David Jacobs is a serial entrepreneur from Chicago with deep ties in the secondary ticket industry. David currently is partners in Lockdown Bar & Grill, Fatso's Last Stand, California Studios and Coast To Coast Tickets. When not spending time with his family, David spends most of his time working on the marketing for coasttocoasttickets.com.

Latest posts by David Jacobs (see all)
Google+