How can anyone not love summer? Grilling out, seasonal fruits, beach days, summer attire, and of course summer tours and  concerts! Summer is the best season for concerts especially when outdoors. There's nothing much better than listening to your favorite music playing while you enjoy the warm summer days and nights. After the rough winter that was had across the U.S. this past winter, these summer months will definitely not be taken for granted.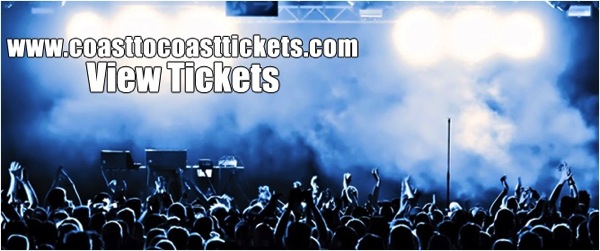 And it seems as though this summer of 2014 will not disappoint in the music department either. There are tons of amazing tours happening across the country for every genre of music – literally there is something for everyone's ear drums to enjoy. Whether you like rap, hip hop, country, alternative, etc…this summer's got it.
Listed below are some of the top music tours happening this summer:
1) On the Run Tour – Beyonce and Jay Z are co-performing what promises to be an incredible tour. They'll be touring the country starting June 25 until August 5.
2) The Lazaretto Tour – This is Jack White's tour for his second solo album, Lazaretto. His tour that started May 29 is getting amazing feedback so get your tickets while you still can. His last show is August 31.
3) Sundown Heaven Town Tour – Tim McGraw's fans have waited too long to see Tim perform across the country in a solo tour. Fans will enjoy McGraw's amazing vocals starting June 22 until September 12 then he'll take a couple month break until his last show of the tour closes on November 8.
4) Take Me Downtown Tour – Lady Antebellum kicked off their summer tour on March 22 with 80 shows scheduled until the end of August.
5) Prismatic Tour – Katy Perry is getting ready to wow her fans with her world tour that begins this month on June 22. She will be performing favorite old songs in addition to her new album. Fans will not be disappointed and will have an opportunity to see her live until October 10.
6) The Mothership Tour – Skrillex have been performing live since May 23 and will continue to until July 30. They have been killing it, hyping up their crowds at each venue so far.
7) 20/20 Experience Tour – JT won't stop bringing sexy back – ever. And why should he when his fans keep begging for more? His tour kicks off on July 9 and will last just over a month until August 12.
8) Ten Times Crazier Tour – Fans can't get enough of Blake Shelton on The Voice so he's taking it to the streets. His first concert begins June 20 and the tour will end in May of 2015. Lots of Blake to love this year, that's for sure.
9) The Where We Are Tour – 5 Seconds of Summer want to make your summer music enjoyment last more than 5 seconds…promise. Their tour began April 25 and goes until October 5. Girls, get ready to see your summer crush in person this summer.
10) Nine Inch Nails, Death Grips, & Soundgarden will bring all kinds of 90's nostalgia back with their summer tour that kicks off July 19 and goes until August 30. Get your [summer] flannel ready to enjoy some great music.
11) Queen & Adam Lambert Tour – This tour is going to be nothing short of incredible. And short and sweet. Whether you love Adam from American Idol or Queen from back in the day, you will be in music heaven with this duo. Both have killer vocals and will begin their tour on June 19 and will go until July 20. You do not want to miss this.
This is just a small lineup of the ridiculously amazing tours that are happening his summer. Don't let this summer go by without seeing at least one concert – It's just too good to pass up.
The following two tabs change content below.

David Jacobs is a serial entrepreneur from Chicago with deep ties in the secondary ticket industry. David currently is partners in Lockdown Bar & Grill, Fatso's Last Stand, California Studios and Coast To Coast Tickets. When not spending time with his family, David spends most of his time working on the marketing for coasttocoasttickets.com.

Latest posts by David Jacobs (see all)
Google+