This week, the hit rock band, Foster the People announced plans for their upcoming North American tour. The rockers will be heading out on the road this fall in support of their second album, titled "Supermodel." This album was released on March 18th to rave reviews. Fans can expect to hear some of the biggest hits from the band's latest album on this tour, which made it into the top five on the US Billboard Top 200 the first week it was released.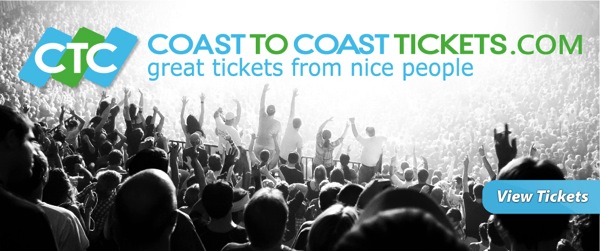 The band will be joined on stage by several opening acts such as The Velvet Team, Fitz and The Tantrums and Sylvan Esso. According to the announcement from the group, the band will go on tour throughout the United States and into Canada for an outing that will keep them on the road throughout the months of September, October and November. The band will be visiting several major markets such as Saint Paul, Orlando, Pittsburgh and Los Angeles during this outing. The group will also be hosting a two night stay in New York City.
This week, another big announcement came from singer Jason Mraz. The award-winning singer and songwriter revealed that he will be going on tour for a brand new summer tour event. This outing will be supporting the singer's latest album "YES!" This album is set for a July 15th release. According to the singer, the new album will have a more acoustic sound and the tour will have the same intimate sound. Fans can expect to hear all of the new selections from the singer's latest album performed live on this new tour event, as well as some of the artist's other big hits from his other major albums.
The singer will be joined on stage by girl band Raining Jane who will join the singer on tour. The tour will start at the San Diego Civic Theatre in San Diego on August 21st and 22nd. The tour will keep the singer and his supporting act on the road throughout the rest of August and all of September. During this outing the singer will be visiting some of the biggest major markets in the country such as Los Angeles, Dallas, Phoenix, Houston and more. Tickets for this new outing go on sale later this week. Will you be getting tickets to see the singer take the stage live?
The following two tabs change content below.

David Jacobs is a serial entrepreneur from Chicago with deep ties in the secondary ticket industry. David currently is partners in Lockdown Bar & Grill, Fatso's Last Stand, California Studios and Coast To Coast Tickets. When not spending time with his family, David spends most of his time working on the marketing for coasttocoasttickets.com.

Latest posts by David Jacobs (see all)
Google+