This week, several artists announced plans for their upcoming fall and summer tour schedules now that the summer season is officially in bloom. One of the first major announcements came from Foster the People, the Indie-folk rockers who just announced that they will be heading out on an extensive North American tour. The tour will kick off after the group wraps up their current outing in Europe. The concert will feature performances of some of the band's biggest hits to date as well as some of their new material. The show will kick off in Morison, CO on August 6th and feature stops in big markets such as Orlando, Pittsburgh and Los Angeles. The tour will keep the band on the road throughout the fall. Tickets are on sale now.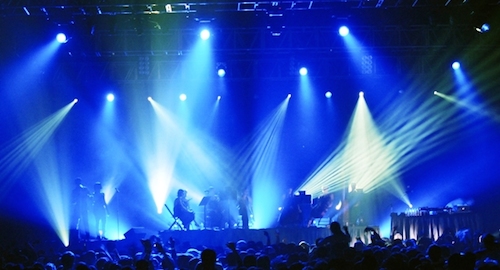 Colbie Caillat also announced plans for her own US tour. The singer revealed that she will be heading out around the United States in a tour that will support her latest album "Gypsy Heart (Side A)." The singer will also be performing some of her other major hits from her long and successful career in the industry. The tour will kick off in Huntington, NY on September 3rd. Other major stops include shows in San Diego, Niagra Falls and others. Tickets are on sale now for this new tour event.
One of the biggest announcements this week came from the annual Life Is Beautiful Festival. The team behind the event announced the official headliners for the three-day event. This festival brings together more than 70 different musicians and chefs. According to the organizers, Kanye West, the Foo Fighters and Outkast will be taking on the headlining responsibilities. The show will take place, once again in Las Vegas, and will also have performers such as the Arctic Monkeys, Lionel Richie and Skrillex taking on performance duties. The festival will have four different stages going. This year the event will take place from October 24th-26th in downtown Las Vegas. Tickets go on sale this week. Will you be attending the massive Life Is Beautiful Festival this week?
The following two tabs change content below.

David Jacobs is a serial entrepreneur from Chicago with deep ties in the secondary ticket industry. David currently is partners in Lockdown Bar & Grill, Fatso's Last Stand, California Studios and Coast To Coast Tickets. When not spending time with his family, David spends most of his time working on the marketing for coasttocoasttickets.com.

Latest posts by David Jacobs (see all)
Google+