This week, there were several major announcements from big name artists in the industry. One of the big announcements from the week came regarding the MLB All-Star week line up. This year, the event will bring together some of the biggest performers in the industry. According to the announcement, the event will be kicked off by Broadway star Idina Menzel. She will be kicking off the busy baseball week in Minneapolis. Not only will she be singing the national anthem on July 15th, but she will also be singing "Forever Young," by Bob Dylan during the week.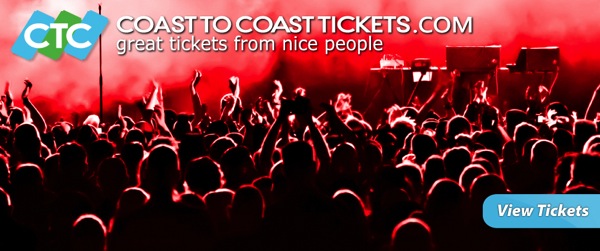 There will also be a headlining concert event during the MLB All Star Week. During this time, the rock band will be headlining a concert at TCF Bank Stadium. This concert will take place Saturday July 19th. Rockers Panic! At the Disco will be performing Sunday, July 20th at the All-Star Legends and Celebrity Softball Game which will take place at Target Field. Tickets for all of these shows are on sale now and available to the public for those who are looking to get in on all of the live-music action live.
In other news, during a press conference on July 10th, legendary country singer, Garth Brooks announced the official details of his highly anticipated world tour. According to the announcement the world tour will keep the singer on the road for three years. The official details of the world tour will be announced next week with more details in the next ten day. According to Brooks he made a promise to a young fan that he would tell him the details of the tour before anyone else. The singer is also recording a new album set to be released during the initial phases of the world tour. This will be the singer's first album and first tour in more than 13 years. More details will be released next week. Will you be getting tickets to see Garth Brooks take the stage live for this long-awaited tour?
The following two tabs change content below.

David Jacobs is a serial entrepreneur from Chicago with deep ties in the secondary ticket industry. David currently is partners in Lockdown Bar & Grill, Fatso's Last Stand, California Studios and Coast To Coast Tickets. When not spending time with his family, David spends most of his time working on the marketing for coasttocoasttickets.com.

Latest posts by David Jacobs (see all)
Google+