The biggest country superstar is back! Though only one date has been officially announced, legend Garth Brooks is planning on a World Tour with special guest Trisha Yearwood. Fans have been clamoring to see Garth Brooks return to the stage ever since his retirement over a decade ago and now everyone across the globe will have an opportunity to see him perform.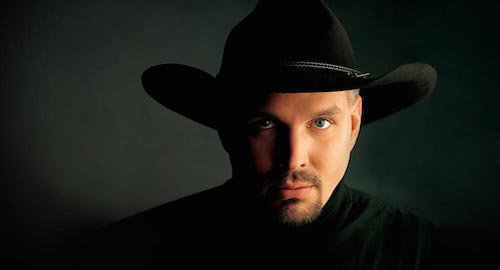 Thus far, the only date officially marked on the tour is September 4th at the Allstate Arena in Rosemont, Illinois. Garth Brooks tickets are currently available at Coast to Coast Tickets for as low as $245. Lower level tickets begin at $309, while floor seats will cost you a minimum of $705.
Brooks recently had to cancel five dates at Croke Park in Dublin, due to an agreement  between the city and the stadium that limited the number of sporting events every year to three. Since they were unable to come to a compromise, Brooks decided it was unfair to cancel some shows and not the others, so the entire Dublin 'tour' was canceled. Although that controversy upset many, fans were obviously giddy when soon after, Garth announced his intentions for a much larger scale tour.
If the secondary market for his September 4th show is any indication of ticket prices for future events, Garth Brooks is going to sell a lot of tickets. Fans are eagerly anticipating the announcement of additional tour dates and it is expected that any day now the full list will be released. Once tickets go on sale to the public, it's expected that they will be bought within minutes.
Luckily, fans looking for tickets will be able to find great deals at Coast to Coast Tickets. Make sure to check back to the blog frequently as we will provide updates on concert date announcements and keep you updated on the best tickets available for Garth Brooks!
The following two tabs change content below.

David Jacobs is a serial entrepreneur from Chicago with deep ties in the secondary ticket industry. David currently is partners in Lockdown Bar & Grill, Fatso's Last Stand, California Studios and Coast To Coast Tickets. When not spending time with his family, David spends most of his time working on the marketing for coasttocoasttickets.com.

Latest posts by David Jacobs (see all)
Google+