This week, the Canadian group, Death From Above 1979 revealed that the will be heading out on a new fall world tour event. The group has already announced a new album and are planning on embarking on a new fall world tour to support this effort. This will be the band's first album in more than ten years. The new album is going to be called The Physical World, and it is set to be released September 9th. The tour supporting this album will start on September 6th. The group will kick this event off at the Riot Fest Toronto in the band's home town.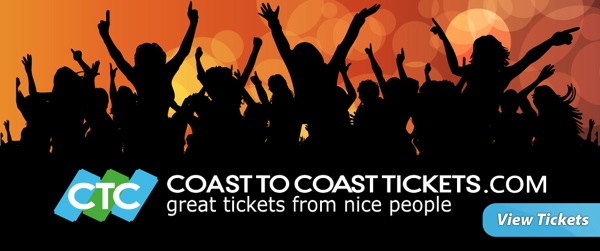 From there, the group will travel the UK for 12 different stops before they return to North America. During this North American jaunt, they will make stops in Nashville, Chicago, Las Vegas and New York. Tickets are on sale now for this exciting new tour event.
This week, the Zac Brown Band announced that they will be closing out the summer with more shows and kick off the fall with a brand new leg of stadium tours. The group will be heading out this fall with a new round of shows that will take the group to some of the biggest arenas and amphitheaters in the entire continent. The southern rock group sets to start the leg of this tour in Canada on August 2nd with a concert in Camrose, Alberta. This leg of the tour will feature a total of 25 different stops. This includes shows at the Southern Ground Music and Food Festival, which is where Brown's name came from. This festival takes place on August 30th-31st at Hershey Park and on October 11th-12th in Charleston, SC.
During these and other tour stops, fans of the group can expect to hear some of the singles from the group's latest EP, called "The Grohl Sessions Vol. 1" as well as some of their biggest hits from their years in the business. Tickets for the newly announced tour leg go on sale this month. Will you be getting tickets to see the Zac Brown Band live?
The following two tabs change content below.

David Jacobs is a serial entrepreneur from Chicago with deep ties in the secondary ticket industry. David currently is partners in Lockdown Bar & Grill, Fatso's Last Stand, California Studios and Coast To Coast Tickets. When not spending time with his family, David spends most of his time working on the marketing for coasttocoasttickets.com.

Latest posts by David Jacobs (see all)
Google+