This week there were several major announcements regarding the upcoming live performances of some of the most talked about shows of the season. The show Cannibal, The True Story of the Only Person Convicted of Cannibalism in America, is a new production from the Tony award winner Trey Parker. The funny-man, who is known for his work with the television show South Park and the Broadway hit Book of Mormon. Parker has just entered into a new deal with Toronto's Starvox Entertainment and the Randolph Theatre. With this new venture, the production will be premiering in Toronto. More details on tickets or the show will be announced later in the summer. The company will also be hosting Evil Dead- The Musical later this fall. In October of 2014, Toronto will be home to the hilarious live stage show that takes the elements of the classic horror film and puts them into a live musical show. Tickets are on sale for this show now.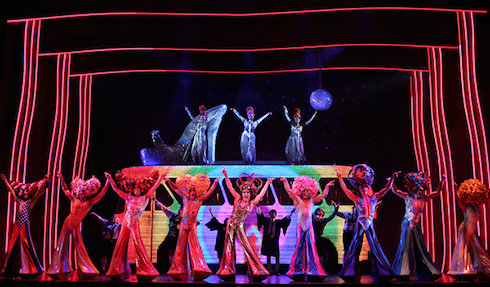 While many are excited about these upcoming shows in Toronto, another major announcement was made about the popular NYC based show The Maids. High ticket demands have prompted the Lincoln Center Festival to add an additional performance of the highly anticipated production. The show will be starring Academy-Award winning actress Cate Blanchett. Tickets to the original show went on sale late last March, and they broke the Lincoln Center Festival tickets sale records for 2014. Now an additional 2 PM matinee show on August 9th has been added to the 13 performance run. The play will be premiering in limited productions from August 6th-16th. Tickets for the newly added show go on sale July 30th.
Finally, tickets are also on sale for the brand new Broadway show called Atomic: The Musical. The much-talked about new show is a thrilling new off-Broadway show that discusses The Manhattan Project. The story looks into a government funded program that brought scientists together to make the first atomic bomb. The show has already received rave reviews and elicited many responses by audiences either in support or protest of a musical on the topic. Tickets are available now for the production. Will you be seeing Atomic live?
The following two tabs change content below.

David Jacobs is a serial entrepreneur from Chicago with deep ties in the secondary ticket industry. David currently is partners in Lockdown Bar & Grill, Fatso's Last Stand, California Studios and Coast To Coast Tickets. When not spending time with his family, David spends most of his time working on the marketing for coasttocoasttickets.com.

Latest posts by David Jacobs (see all)
Google+