Peyton Manning will surely not be pleased with the final result of the 2013 season. After guiding the Denver Broncos to a historically great regular season, Manning and crew faltered in the Super Bowl at MetLife Stadium, succumbing to the suffocating defense of the Seattle Seahawks. Manning looked dazed and confused in the pocket all game long and never seemed to be on the same page as his receivers. After putting up numbers worthy of the record books during the regular season, Manning could not put the icing on the cake and take home the Lombardi Trophy.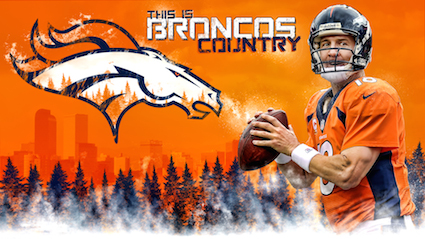 But the 2014 season provides a fresh chance for manning and the Broncos as the look to win the franchise's first Super Bowl since the days of John Elway. The Broncos open with a home game against the Indianapolis Colts, Manning's former team. Quarterback Andrew Luck will look to capture the upset in the first week, but expect the Broncos to be close to a touchdown favorite in the game. For fans looking to attend, the cheapest Denver Broncos tickets currently available is $129 with an average ticket price of $449.
In week 2, the Broncos will host the Kansas City Chiefs, a surprising Wild Card winner this past season. The Chiefs had a healthy lead against Luck and the Colts last year in the playoffs, but couldn't hold on for the victory. If Kansas City has any hopes of winning the division this year, this will be the game they'll need to try and steal. This ticket is a little less expensive with the average price currently at $387 and the get-in at $111.
In week 3, the Broncos will head to Seattle for a rematch of last year's Super Bowl. The average ticket price is a whopping $507 with $167 the price of the cheapest ticket just to get in the door.
With the Colts, Chiefs, and Seahawks the first three opponents for the Broncos, it's certainly not out of the question that Denver could be looking at a 1-2 or 0-3 record entering their bye week in Week 4. Fans will need to be loud and proud at Sports Authority Stadium and cheer on Manning and company as loud as possible to make sure they protect their home turf and win the opening games of the season.
The following two tabs change content below.

David Jacobs is a serial entrepreneur from Chicago with deep ties in the secondary ticket industry. David currently is partners in Lockdown Bar & Grill, Fatso's Last Stand, California Studios and Coast To Coast Tickets. When not spending time with his family, David spends most of his time working on the marketing for coasttocoasttickets.com.

Latest posts by David Jacobs (see all)
Google+